Review: Not So Nice Guy by R.S. Grey
I received this book for free in exchange for an honest review. This does not affect my opinion of the book or the content of my review.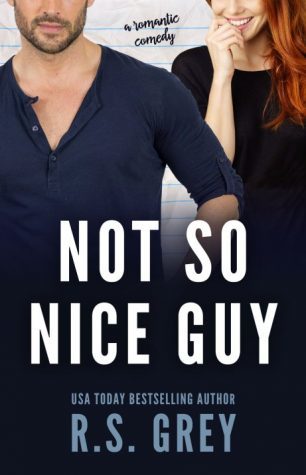 Not So Nice Guy
by
R.S. Grey
Published by
Amazon Digital Services
on 9th August 2018
Genres:
Contemporary Romance
,
Romantic Comedy
Pages:
273
Format:
eARC
Source:
Author
Buy on Amazon US
, 
Buy on Amazon UK

"Oh my god. Who is that?"
I get asked this question a lot.
"Oh him?" I reply. "That's just Ian."
Just Ian is the biggest understatement of the century. Just the Mona Lisa. Just the Taj Mahal. Just Ian, with his boring ol' washboard abs and dime-a-dozen dimpled smile.
Just Ian is…just my best friend.
We're extremely close, stuck so deep inside a Jim-and-Pam-style friendzone everyone at work assumes we're a couple—that is until one day, word spreads through the teacher's lounge that he's single. Fair game. Suddenly, it's open season on Ian.
He should be reveling in all the newfound attention, but to our mutual surprise, the only attention he seems to want is mine.
He's turning our formerly innocent nightly chats into X-rated phone calls. Our playful banter sports a new, dangerous edge.
I want to assume he's playing a prank on me, just pushing my buttons like always—but when Ian lifts me onto the desk in my classroom and slides his hands up my skirt, he doesn't leave a lot of room for confusion.
I'm a little scared of things going south, of losing my best friend because I can't keep my hands to myself. So, I'm just going to back away and not return this earth-shattering kiss—oh who am I kidding?!
Goodbye Ian, ol' buddy, ol' pal!
Helloooo mister not so nice guy.
In R.S Grey's hilarious and sweet Not So Nice Guy, two best friends finally give in to their mutual attraction and love.
Samantha Loring and Ian Fletcher are teachers at the Oak Hill High School, they became best friends when they met at the teachers orientation three years ago and have been inseparable since. Everyone in their school thinks that they together because of how in tune they are with each other and they are just in their own bubble when they are together. They literally spend all their time together from work to at home, where they have plans for each day like West Wing Wednesdays binge watching the show.
Their status quo changes when Samantha says they aren't dating to their colleagues at work which makes Ian determined to make Samantha his before some guy decides to ask her out.
Ian thinks its finally time that they get together and starts teasing Samantha feeling that she might actually return his feelings but Samantha hates change doesn't want to lose her best friend in case anything goes wrong but then Ian starts playing not so nice to win Samantha over.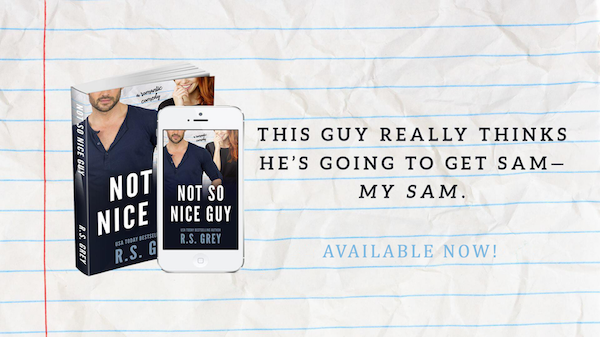 I adorrred then together!!! They were sweet and clearly in love with each other. Just that the other couldn't see it!! Both of them are attracted to each other and think the world of another. It was just clear from the beginning that they were meant to be together. I was smiling so much while reading it. Their romances is adorable, all their interactions are so cute and later passionate. I loved their banter, how well they knew each other and how much they truly loved each other.
Why not 5 stars: First of all, since everyone at the school at the start of the book thinks they are dating and it wasn't really an issue then why did it really become one ? Apart from the email obviously, it just was ??? I was confused. Then I just didn't really like the way the wedding happened, it felt rushed which it was but it felt too soon and very not in line with the Sam's earlier behaviour. Not that she couldn't be spontaneous and she was in love but the whole of the wedding made me feel like I was reading about a YA couple instead of an adult one. It was a sudden shift in tone that left me feeling a bit puzzled.
Overall, a wonderful and funny book about a adorable couple that you have to read if you're a fan of rom coms. If you like  your romance angst free and light hearted with laugh out loud moments this one is for you. It was just a lot of fun to read. I think this might one of the cutest and funniest friends to lovers book I've read!!!
Related Posts