Review and Giveaway: Resurrection by Katie Reus
I received this book for free in exchange for an honest review. This does not affect my opinion of the book or the content of my review.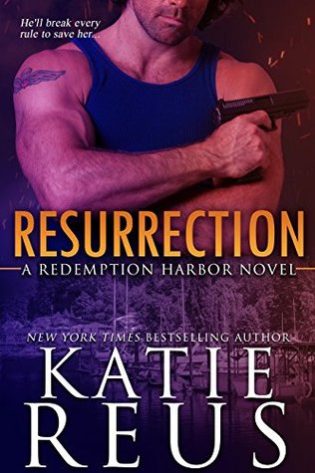 Resurrection
by
Katie Reus
Series:
Redemption Harbor #1
Published by
LLC
on July 11th 2017
Genres:
Contemporary
,
Contemporary Romance
,
Military
,
Romance
,
Romantic Suspense
Format:
eARC
Source:
the publisher
Buy on Amazon US
, 
Buy on Amazon UK
, 
Buy on Kobo
, 
Buy on itunes
, 
Buy on B&N

From USA Today bestselling author Katie Reus comes the ALL NEW Redemption Harbor series where sparks fly and so do bullets…
She faked her own death…
Skye Arévalo left the CIA and faked her death to protect Colt Stuart, the only man she ever loved. Months later, a brutal kidnapping draws her to quietly infiltrate a dangerous cartel. Just when she thinks she's home free, things go horribly wrong and she escapes with bloodthirsty enemies on her heels…only to find herself face to face with a bewildered and angry Colt.
He'll cross every line to save her…
When Colt, a former Marine, finds out the woman he loved betrayed him, he's shocked and hurt, but it doesn't stop him from breaking every law on the books to keep her alive. Unfortunately, it might not be enough to stop a powerful enemy who will do anything to see the world burn and Skye dead.
FIRST IN NEW SERIES.
Rating~ 3.75- 4 stars
Colt Stuart lost the woman he loved but if there's a chance that his best friend's wife is alive he will exhaust every source he has before admitting defeat.
Skye Arévalo faked her death to protect Colt, his family and friends. Finding out that someone he considers a sister is gone leads her to come out of hiding and help.
Finding out that his Skye is alive is a shock to him, more than that he's angry that she left since the moment he was assigned to be her partner, he had considered her his. Skye having lost her parent quite young who like her were spies, finds it difficult to connect to people or for people to really understand her but that wasn't the case with Colt. being with Colt and falling in love with him and realising the danger to him all she wants to do is protect even if she has to leave him to achieve it.
Colt and Skye had a very interesting relationship, I so wish the book was longer so we could have more of their relationship when they became partners, the first time they met and more of their current relationship as well. I really liked them together, they got crazy for each other, had fab chemistry and were willing to do whatever to protect the other. Their banter and the push and pull they had was also interesting to read.
The plot relates to the kidnapping, the cartel along with why Skye had to fake her death and other characters also get little POV's to further the plot which I guess I wanted a little bit more of Skye and Colt's POVs.
I have read quite a few books by Katie Reus and just like this one, they are enjoyable with great writing and adorable couples and a world you can quickly lost in. To anyone who hasn't read Katie Reus's books should definitely read this or start with Red Stone Security or her pnr series, Moon Shifter.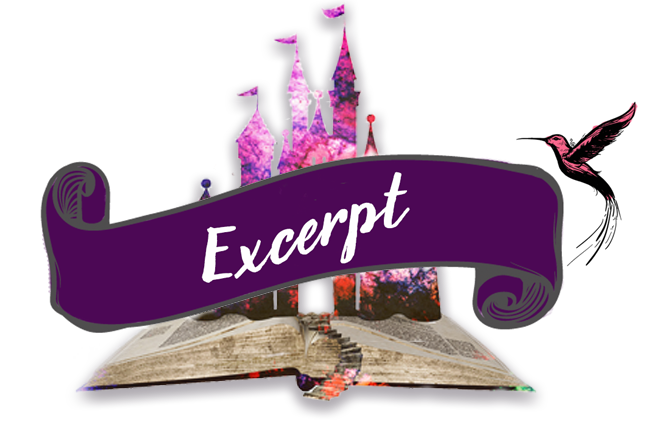 Colt banged his fist against the door, fear and the smallest bit of hope punching through him. "Answer the fucking door," he snarled. "Open, or I kick it in."
"Maybe you should take it down a notch." Next to him, Brooks shoved an agitated hand through his hair, his Stetson held loosely at his side.
"And maybe you should be freaking out more." One of their best friends had been holed up in his home for weeks, refusing to talk to anyone, to see anyone. Colt didn't know exactly what his friend was going through, but he'd lost a lot of damn friends in the sandbox and the only woman he'd ever loved had died too. Something he couldn't think about right now. He couldn't focus on his own pain when he could help his friend, when he had a damn purpose.
Mercer had recently lost his wife, and the man wasn't handling it. The guy had been in love with Mary Grace since he was fifteen. They'd been each other's world. And two months ago she'd been killed in Mexico, a victim of cartel violence. Allegedly.
Colt hadn't been in love with Skye since he was a kid, but eight months with her sure felt like a lifetime. Hell, when she died it felt like he'd lost part of himself. The only part that mattered. He had to force himself out of bed every day, to shove back the emptiness. So on one level, he understood how Mercer felt. He shoved that thought right back inside where it belonged and ignored it. He couldn't fix his own problem, but he could help out Mercer.
Panic swelled through Colt as the seconds ticked by without any response from inside—until he heard cursing on the other side of the door. Good. If his friend was cursing, he was alive. A solid minute later the lock snicked loudly as it twisted open.
Colt grabbed the handle and shoved it open, pushing past his best friend in case he tried to slam the door closed in his face.
Mercer, wearing boxers and nothing else, had grown a full black beard and his dark eyes were glassy. "What the hell are you doing here this early?"
"First, it's two o'clock in the afternoon. Second…" Colt hauled off and punched him right in the nose. He needed to wake Mercer the hell up. Violence was pretty much the only way to do that now.
"Ah, hell," Brooks muttered as Mercer flew back and fell on his ass with a grunt.
He held a hand to his nose, looking more alert than he had in two months as he glared up at Colt and Brooks. "What the hell, man?" His voice was muffled as he tried to stop the bleeding.
"I believe this is called an intervention," Colt said, stepping into the foyer, cringing at the stench. "God, it smells like old pizza and cow crap in here. Mary Grace would kick your ass if she saw you living like this."
"Don't say her name!" Mercer shoved to his feet, letting his hand drop. Blood dripped down his face as he snarled at Colt. His teeth were toothpaste commercial white against his dark brown skin. Right now he looked like a rabid wolf baring his teeth at them.
"I'll say her name if I want." Yeah, he knew he was being harsh, but this was what Mercer needed. He needed to feel something, to wake the hell up. And making Mercer angry was the only way Colt knew how. Because the guy sure wasn't going to talk about his fucking feelings. He needed to get out of this rabbit hole he'd let himself fall into. "We all lost her. Every single one of us."
Most days Colt couldn't believe she was gone. They'd all grown up together, and in his case, he'd been friends with Mary Grace since they were five years old. She was like a sister to Colt. Hell, he was still holding on to the hope that she wasn't actually gone. It was why he was about to get on a plane in two hours and see if the tip he'd received was right. But first he had to make sure one of his best friends didn't do something stupid while he was gone.
"Mary Grace."
"Ah, hell," Brooks said again, clearly not going to intervene. Just muttering his standard curse.
"Fuck you," Mercer snapped, taking a step toward Colt.
That was it. Get angry, he silently willed his childhood friend. Mercer needed anger to replace the grief. God, or at least mute it. Just for a week. That was all Colt needed. Because if Mary Grace was alive, he was bringing her home to his best friend. He just couldn't give Mercer the hope she was alive. Because if he did and it turned out she wasn't… It would destroy him. "Mary. Grace."
Mercer rushed at him like a bull.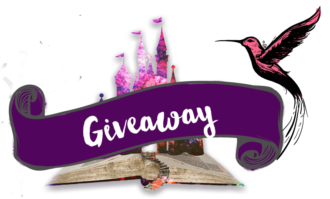 a Rafflecopter giveaway
Related Posts