Release Blitz and Giveaway: Lethal Game by Katie Reus
Lethal Game
by
Katie Reus
Series:
Red Stone Security #15
Published by
LLC
on January 10th 2017
Genres:
Contemporary
,
Romance
,
Suspense
Pages:
180
Buy on Amazon US
, 
Buy on Amazon UK
, 
Buy on Kobo
, 
Buy on itunes
, 
Buy on B&N
Read the action-packed finale of the USA Today bestselling Red Stone Security series!
He broke her heart.
Graysen's betrayal nearly destroyed Isa a year ago. Now that she's working for Red Stone Security, she's managed to piece her life back together after a rough year and a broken heart. Then he appears back in her life and makes it clear he's not going anywhere until she gives them a second chance. A chance she refuses to take.
Now he's back to claim what's his.
Graysen's never gotten over Isa and he knows he never will. It's his fault she walked away, but he can't seem to let her go. He quit his job with the CIA and called in every favor he had to get hired by Red Stone Security just to be near her again. But Isa doesn't care that he's desperate to make things right between them—she wants nothing to do with him. He doesn't blame her, but he's not willing to give her up. When they're cornered by lethal terrorists, everything changes. Graysen and Isa will have to find a way to work together if they want to survive. Only then will he be able to convince her to claim the chance at happiness the past stole from them.
Red Stone Security, #15Length: 58,000 wordsAuthor note: All books in this series can be read as stand-alones.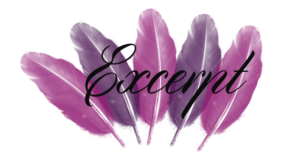 "Don't give me that look," Graysen snarled as he slid into the seat across from Harrison. He'd been waiting for that CEO to leave.
Harrison had started to respond when the bartender who'd been serving Graysen earlier approached the table. "You leaving the bar?"
"Yeah, joining a friend." He tried not to snarl at her, since she was just doing her job. "I'll close out my tab." He pulled out a few bills and left them on the table. "Keep the change."
Her eyes widened slightly but she just nodded and pocketed the money—then not so subtly left a piece of paper with her phone number on it in its place. "I get off in an hour."
He didn't respond as she left, but crumpled the paper up once he was sure she wasn't looking and tossed it into the empty ice bucket. He didn't want anyone but Isa.
"What were you thinking, showing up here?" Harrison's voice was razor sharp.
"I had to see her." Graysen knew he'd be meeting with Isa tomorrow, but the urge to get just a glimpse of her again in person was too much. The woman was his obsession. After a year of no contact, no hearing her voice, he was at his breaking point.
Harrison scrubbed a hand over his face, the action out of place on the normally stoic man. "She's going to be pissed tomorrow."
"She'll get over it." Isa had to. She had to forgive him. He couldn't live with anything less. He wouldn't. "And I'm bringing you a huge job." Graysen had gone to Keith Caldwell instead of Harrison, asking Harrison's father—also the founder of Red Stone Security—to hire him now that he'd left the Agency. He was more than qualified, but he didn't just want a job. He wanted to specifically work with Isa. So he'd brought an exclusive government contract Red Stone wouldn't want to turn down. It was practically tailored for Isa's expertise. If she was forced to work with Graysen, he could remind her how good they'd been together. And he could work on getting her to forgive him. Which…was the biggest problem.
"Yeah, and you never let me forget it," Harrison muttered.
Graysen lifted a shoulder. He wasn't sorry. He'd do anything to get Isa back. Once she'd left him he'd gone into a downward spiral. After trying to get her to forgive him, apologizing too many times to count only to be shut out, he'd drowned himself in vodka for about a month until he'd realized he was being a giant pussy. He wasn't just going to let her go. So he'd spent the last few months working on getting a huge contract to bring to Red Stone when he left the CIA. It had been a balancing act, getting this contract while still working for the government. But a lot of people owed him favors and he'd cashed in a ton of them. She was that important to him. Hell, she was the most important thing to him.
"If she refuses to work with you—"
"She won't."
Harrison eyed him over the top of his beer, his expression unconvinced. Harrison was a couple years younger than Graysen but he'd been a damn good agent back when they'd been in Black Ops together. They hadn't worked together often, but Harrison was one of the few people Graysen truly respected. The man had a solid code of honor and he was a patriot. Maybe more of a Boy Scout than Graysen, but that wasn't necessarily a bad trait.
Televisions blared inane sports bullshit above them and people were talking and laughing with no concern for anyone around them. Whereas he knew how many people were at the bar right now, the specific layout of the restaurant, how many exits there were—which were closest—and how many people were outside the window. No doubt Harrison could detail all that information as well.
"Mara's pissed about the whole situation," Harrison said.
"You told her?" He snapped out the words louder than he'd planned, but no one around them seemed to notice.
"Yep." No apology from Harrison either.
"Is she going to tell Isa?" Because Harrison had made it clear to Graysen that Isa meant a lot to Mara. And Mara had been a spook too. Graysen wasn't exactly sure which branch but he guessed MI6.
"No, but she wants to."
"After tomorrow it won't matter."
"Look…just don't get your hopes up about this." For the first time since Graysen had known Harrison, the guy actually looked and sounded concerned. For him.
"About what?"
"About Isa. She's never mentioned you, never mentioned an ex, nothing. And what you did was… I don't know if you can come back from that."
Graysen didn't respond, just turned to stare out the window at the passing traffic and the bright lights of downtown Miami. Yeah, he'd screwed up good. That was the understatement of the century.
He'd infiltrated her father's business, lied about who he was, seduced her and broken her heart—and inadvertently gotten her father killed.
If it was the last damn thing he did, he was going to make things right between them.
Related Posts