Author Lauren Layne shares her dream cast for Irresistibly Yours! + Giveaway
Irresistibly Yours
by
Lauren Layne
Series:
Oxford #1
Published by
Loveswept
on October 6, 2015
Genres:
Contemporary
,
Contemporary Women
,
Romance
,
Romantic Comedy
,
Sports
Pages:
260
Buy on Amazon US
, 
Buy on Amazon UK
, 
Buy on Kobo
, 
Buy on itunes
, 
Buy on B&N
Meet the men of Oxford magazine! In the first captivating spin-off of Lauren Layne's Sex, Love & Stiletto series, a not-so-friendly battle of the sexes turns into a scorching office romance.
Hotshot sports editor Cole Sharpe has been freelancing for Oxford for years, so when he hears about a staff position opening up, he figures he's got the inside track. Then his boss drops a bombshell: Cole has competition. Female competition, in the form of a fresh-faced tomboy who can hang with the dudes—and write circles around them, too. Cole usually likes his women flirty and curvy, but he takes a special interest in his skinny, sassy rival, if only to keep an eye on her. And soon, he can't take his eyes off her.
Penelope Pope knows all too well that she comes off as just one of the guys. Since she's learned that wanting more usually leads to disappointment, Penelope's resigned to sitting on the sidelines when it comes to love. So why does Cole make her want to get back in the game? The man is as arrogant as he is handsome. He probably sees her as nothing more than a barrier to his dream job. But when an unexpected kiss turns into a night of irresistible passion, Penelope has to figure out whether they're just fooling around—or starting something real.
IRRESISTIBLY YOURS // Dream Cast by Laure Layne 
One of the most common questions we authors get when we start chatting up a new release is who our dream cast would be . . . ie, who did we have in mind when we started writing the characters.
Honestly? Most of the time this question stresses me out, because I don't know! I know a lot of authors find their visual inspiration for a character before they start writing, but that's rarely the case with me.
But every now and then, one of the characters comes to life EXACTLY as a certain celebrity, and I'm rather giddy to say that Irresistibly Yours is one of those books, although funnily enough, it wasn't Cole that came first, even though he's been around in my Writer's Brain for much longer than the heroine.
No, it was PENELOPE who came to me, clear as day in the form of . . .
Rachel Bilson.
I'm sorry, but is there a person on the planet that doesn't like her? How can you not look at her and think, "Adorable."
But then I had a problem …. The more clear Penelope became in my head, the more panicked I got that I didn't have a Cole!!!
So I started scouring the Internet for the perfect Cole Sharpe, and I found him in a very unexpected place:
The Hart of Dixie
See, the more I started paying attention to Rachel Bilson, the harder it got to ignore her show, The Hart of Dixie (Since cancelled, boooooo!)
And once I started watching that, I started noticing her love interest on the show:
Wait. Wait a damn minute. COLE IS THAT YOU?!?!??!?!
All of a sudden, Wilson Bethel was my Cole Sharpe. The guy is unbelievably hot, and his swagger on the show is 100% Cole.
Sure, the show is set in Alabama, and I did have to overlook the fact that Wilson Bethel's character wears a lot of flannel (Cole would never), but in the end it was all worth it, because I had inspiration such as this: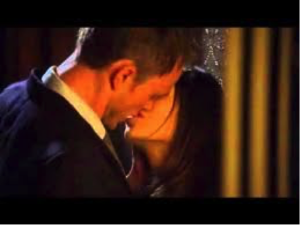 Um. Yes Please.
So if you're looking to get excited for IRRESISTIBLY YOURS? Look up "Wade and Zoe" from Hart of Dixie in Google Images, know that you're looking at Cole and Penelope, and well . . .
You're welcome, people. You're welcome.
Rafflecopter Giveaway (Loveswept Ebook Bundle)
a Rafflecopter giveaway

Related Posts