Review & Giveaway: When Darkness Ends by Alexandra Ivy.
I received this book for free in exchange for an honest review. This does not affect my opinion of the book or the content of my review.
When Darkness Ends
by
Alexandra Ivy
Series:
Guardians of Eternity #12
Published by
Kensington
on May 26th 2015
Genres:
Fantasy
,
Fiction
,
Paranormal
,
Romance
,
Science Fiction
Pages:
352
Format:
eARC
Source:
Netgalley



The Guardians of Eternity are facing a final battle to save their world—but battles of the heart may be the most difficult to fight…
Cyn, the vampire clan chief of Ireland, is an unabashed hedonist whose beauty is surpassed only by his insatiable appetite for pleasure. It's no wonder he's furious when he's transported from the magical land of the pureblooded feys to his desolate private lair—only to have his very existence thrown into a chaos that even he cannot charm his way out of…
Most women may be all but powerless against Cyn, but Fallon, a sharp-witted fairy princess, is less than beguiled by the silver-tongued vampire. She's a serious soul with no time for the sort of games he plays—especially when they learn that someone is trying to close the veil that separates the dimensions. But seduction may prove the most powerful force of all, as attraction ignites between the unlikely pair even as worlds are colliding around them…
Buy Links: Amazon US | Amazon UK | B & N | iTunes | Kobo | Publisher
Review
Rating~ 4-4.25 Stars.
So here we are, at the last book of the Guardians of eternity series (a spin-off is coming soon though 😀 Burned by Darkness
), I really have enjoyed the series a lot, some books more than others as is the nature of book series.
Cyn is the vampire clan chief of Ireland, also a beserker (how cool is that, a beserker vampire) and before meeting the love of his life was a man slut.
Fallon is a Chatri (fey) princess, a very proud, otherwise engaged and yearning for freedom and adventure princess.
Cyn and Fallon are taken from the Chatri world and bought back to earth by the oracle who needs their help and their skills to locate the person who is messing with the Commission.
Both the characters were previously introduced in the series and both of them are unique so I was looking forward to their story and it did not disappoint. They were sparks from the first time they met which was in the last book, Cyn was dumbfounded when he saw Fallon, that scene made me laugh (yes, I reread that bit before starting this book). Their interactions were a joy to read, mainly because they have that how-dare-you-I-hate-you-but-I-kinda-lust-after-you-and-I'll-die-before-I-let-you-know-that vibe going on which ofcourse later turned into love, which I really enjoyed.
There's also a secondary romance between Prince Magnus (fiancé of Fallon) and Tonya, an Imp (in charge of one of Viper's clubs). They had great chemistry too, with the Prince being all arrogant and Tonya not bowing down to him beause of his 'status'.
There was quite a bit of suspense, tension and adventure in the book as the characters race to find to stop the enemy from killing every demon on the planet. We also have some cameos from previous characters for e.g Styxx, Dante and viper and some mentions of the King of Were Salvatore and his house being invaded by women because of the birth of his children. I would have liked to see more of the older cast members especially the female ones.
My first issue was that the book should have been a bit longer so that we could have more of updates on the previous protagonists in the series and more of Cyn and Fallon but because of the overall plot (and the secondary romance) they got lesser scenes in the book and I wanted more of them, they were pretty interesting. And my second issue was; as I mentioned earlier about the secondary romance, I believe that Magnus and Tonya should have gotten their own novella atleast because they were equally interesting and deserved a more paced romance than the rushed one we got.
Overall, it was a fun read and a good end to a engaging series and I'm looking forward to the dragon spin off Burned by Darkness
coming in late June. Happy Reading!
Rafflecopter Giveaway (Three copies of WHEN DARKNESS ENDS )
a Rafflecopter giveaway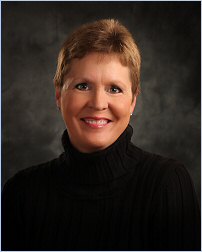 Author Info
ALEXANDRA IVY graduated from Truman University with a degree in theatre before deciding she preferred to bring her characters to life on paper rather than stage. She currently lives in Missouri with her extraordinarily patient husband and teenage sons. To stay updated on Alexandra's Guardian series or to chat with other readers, please visit her website at www.alexandraivy.com.
Author Links:  Website | Facebook | Twitter | Goodreads
Related Posts