Review: Alexandra Ivy and Laura Wright's KAYDEN/SIMON
I received this book for free in exchange for an honest review. This does not affect my opinion of the book or the content of my review.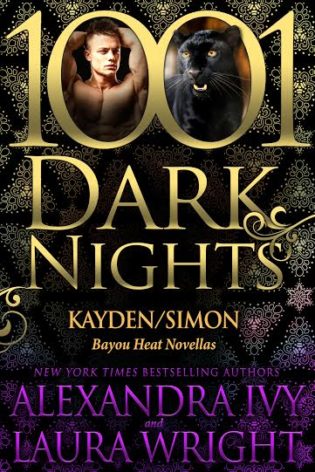 Kayden/Simon
by
Alexandra Ivy
,
Laura Wright
on 9 August 2016
Buy on Amazon US
, 
Buy on Amazon UK
ENEMY TO LOVER Kayden is obsessed with revenge after his parents disappeared when he was just a cub. Now the gorgeous Hunter has discovered the man responsible for betraying them - Joshua Ford - and it's time for payback. Beginning with the kidnapping of Joshua's daughter, Bianca. But last thing he expects is to be confronted with the horrifying realization that Bianca is his mate. Will he put revenge before his chance for eternal happiness?
BEAUTY AND THE BEAST
Sexy male model, Simon refuses to give up his exciting life in New York City to return to the slow heat of the Wildlands. For a decade, many pantera have tried to capture the rogue Diplomat and bring him home, but all have failed. Now it's Tryst's turn. The hard, brilliant, and gorgeous, Hunter is the ultimate tracker. But can the admitted beast-girl of the Wildlands capture her prey without losing her heart in the process?
I enjoy these short novellas, they do have the insta love and mate thing but I think that just helps the story. Ivy and Wright's couples have a great chemistry with the overall plot/arc moving forward a bit in each book.
Kayden ~ 3 stars
Kayden is looking for the man who kidnapped and murdered his parents, what he isn't looking for is the man's daughter to be his mate. It also doesn't help that he is starting out his relationship with mate by kidnapping her to lure her father. Bianca can't help but feel attracted to her kidnapper and Kayden doesn't know how to handle this new development. He is conflicted between revenge and the feelings Bianca brings in him.
The book kind of focused more of Kayden and less on Bianca. Bianca while a great person didn't question or try to escape which made very little sense in context. Her behaviour I guess affected my enjoyment of the book.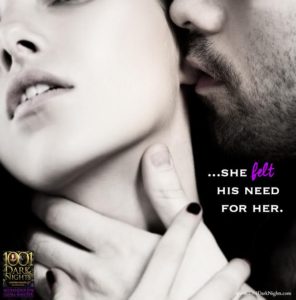 Simon ~ 3.5 Stars 
I really liked the couple. Both of them were cocky and confident. Tryst was a very intriguing lead while Simon was a brooding hero. Tryst and Simon couldn't be more different than each other. Tryst is a hunter while Simon is a model in the human world. He's more human than panthera while the exact opposite is true for Tryst. They are both attracted to one another but there are obstacles in the way least of all, that Tryst is out of wildlands to bring Simon back home.
I liked this one slightly more. I however do wish it had been a bit longer and more from Simon's POV towards the end of the book. Also I would have liked a bit of an epilogue because how does a woman who prefer's her animal skin but is mated to a mostly human shifter.
Overall 
I enjoy this series because it makes for some light PNR reads while this novella isn't my favourite in the series, it is still quite worth a read.
Related Posts