Review and giveaway: Beard in Mind by Penny Reid
I received this book for free in exchange for an honest review. This does not affect my opinion of the book or the content of my review.
Beard in Mind
by
Penny Reid
Series:
Winston Brothers #4
on July 31, 2017
Genres:
Contemporary
,
Romance
,
Romantic Comedy
Format:
eARC
Source:
the Author
Buy on Amazon US
, 
Buy on Amazon UK
All's fair in love and auto maintenance.
Beau Winston is the nicest, most accommodating guy in the world. Usually.
Handsome as the devil and twice as charismatic, Beau lives a charmed life as everyone's favorite Winston Brother. But since his twin decided to leave town, and his other brother hired a stunning human-porcupine hybrid as a replacement mechanic for their auto shop, Beau Winston's charmed life has gone to hell in a handbasket.
Shelly Sullivan is not nice and is never accommodating. Ever.
She mumbles to herself, but won't respond when asked a question. She glares at everyone, especially babies. She won't shake hands with or touch another person, but has no problems cuddling with a dog. And her damn parrot speaks only in curse words.
Beau wants her gone. He wants her out of his auto shop, out of Tennessee, and out of his life.
The only problem is, learning why this porcupine wears her coat of spikes opens a Pandora's box of complexity—exquisite, tempting, heartbreaking complexity—and Beau Winston soon discovers being nice and accommodating might mean losing what matters most.
Rating~ 4.75 stars!
I love the Winston Brother series by Penny Reid, not only are the characters all fascinating and very different to each other, their stories are unique and completely suited to their characters! This one is no different.
Beau Winston is the nicer twin, the more charming twin in town, except now his twin, Duane is leaving and Beau still hasn't really come to terms with that. He is also feeling in his words stuck, everyone seems to be falling in love and moving on while he's still in the same place. Everything of course changes when he meets one beautiful mechanic who seems to hate him as much as he does her.
Shelly Sullivan while isn't as nice as Beau, then again no one is nice as Beau but she's trying her best. She has recently moved to Tennessee and Cletus gives her the job of a mechanic at the auto shop owned by him and the twins. Shelly has OCD and other issues that make it difficult for her to be able to connect with people. She hadn't counted on one guy changing her life.
While my favourite hero will remain Cletus, Beau's character was amazing, he's just a nice guy that you can't help but love.  Beau is great, I loved the way he was with Shelly, protective, possessive even though he was ass at the start due to some misunderstandings. I also loved Shelly, she was really trying her best so that she could finally be a part of her brother's life and be able to hug him and his son for once. My heart really broke for her!
I loved them together, Shelly really loved Beau and vice versa. They were adorable and made me smile. While their relationship was in no way easy or simple, I loved that they didn't give up on each other and were there for each other when the other needed support and help. I liked that Penny Reid made them equally vulnerable around each other.
I really liked all the siblings scenes we got, it makes the series even better. It also nice and funny seeing how Cletus was behaving around Jennifer from Beau's POV. The book has quite a few funny scenes (some trademark Penny humour) and we find more history about the Winstons and their jerk of a father. Also Roscoe's best friend, Simone is back so I wonder if Roscoe and Simone would get together, after all his is next in line to get his book.
Quibbles: View Spoiler »I loved the book, I really did but there were just something that could have made it even better. I loved Shelly and I wished we had gotten a bit more of her POV, especially more details about her OCD. I wish we had also gotten to see a bit more of her therapy because near the end it sort of disappears never to be mentioned again, we don't get to see how her touch therapy is going, her brother's death left a huge impact of her but that was sort of brushed aside and we don't got to see her talking to her parents either. I guess wasn't really a fan of Beau's parentage story because it took time away from Shelly's. « Hide Spoiler
Overall, a fantastic addition to a great series! I love the Winston brothers and the woman they fall for.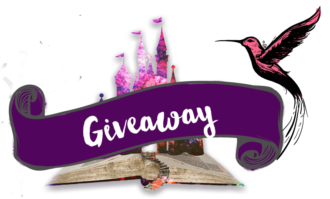 CLICK the Image to enter the rafflecopter giveaway!
Related Posts