Review: The Bandit by B.B. Reid
The Bandit (The Stolen Duet #1)
by
B.B. Reid
Series:
The Stolen Duet #1
Published by
B.B. Reid
on October 29th 2016
Genres:
Dark
,
Abuse
,
Adult
,
Contemporary Romance
,
Erotica
Format:
eBook
Buy on Amazon US
, 
Buy on Amazon UK
, 
Buy on B&N
A missing legacy, a stolen son, and one dangerous secret changed everything for them...
SHE STOLE MY PROPERTY
I'll never forget the night I caught her sneaking around my place. She thought she could steal from me and get away with it, but I have no intention of letting her get away at all. Mian Ross has a lesson to learn, and I'm going to be the one to teach it to her.
HE STOLE MY SON
I'll never forget the night I made the second biggest mistake of my life. It was supposed to be a simple job, but it quickly became so much more--one that cost my freedom and cost my son. Angel Knight became my worst nightmare... and now, he'll never let us go.
Wow!
This book was hot. And messy. My favourite 😛 I've loved B.B Reid ever since the Broken Love series and The Stolen Duet sounds like it is going to be one hell of a ride.
So we start The Stolen Duet with the first book, The Bandit. The title doesn't make sense until you read it but damn The Bandit, Angel, is one hell of a hero. The Bandit tells the beginning of Mian and Angel's story. These two are children from two different thieves. One father was trying to set his daughter free from the not so legal path while the other father was embracing his son into his legacy. The book tells the story of how Angel and Mian's lives were forged together. But, it doesn't stop there. Their story goes on.
The book initially focuses on out sweet Mian Ross. She has had a tough life from age sixteen. Her father was sent to prison for murder and she was forced to live with her aunt and uncle who were religious monsters may I add. Around age 17 she gets dealt some horrible cards and there is no way you can't feel for her. But she is one determined girl. If you take anything away from this book it is probably that. She does what she can to survive and when push finally comes to shove, she has no choice but to steal from the Knight family. Only her theft gets turned upside down and she's left in the hands of Angeles Knight a.k.a Angel.
"I cried until I had nothing left. I cried for my parents. I cried for my innocence…When the last tear fell, I rose up. "
It's difficult to talk about either of the characters without spooling the plot, but this book is honestly so twisted. Everything connects to everything and it all started when Mian was left with Angel as his initiation into the Knight legacy. You see the bond that grows between them though Angel fights it for Mian's sake. It leaves a hurting Mian who goes onto get hurt even more, but she does find a sort of safe haven with Angel once they meet again.
"It was addicting, our song and dance. Our temp was one only we could hear."
The book is undoubtedly hot.
We meet Z and Lucas. And those two are the be all and end all of sexy henchmen. They're broody as hell and hilarious. It will be interesting to see where their stories will go. All four of the characters become twisted in their games and you can't turn the pages quick enough.
"Are you ready to dance in the dark with me?"
I really loved this book and its story. However, it gets 4.5 stars because I am not a fan of the whole daddy thing… that just made my skin crawl. But I dunno. Whatever floats your boat right…? Ignoring that, this book is honestly fantastic. The story is complex and thrilling. The pages can't turn quick enough and the cliffhanger at the end… wow. Way to end the book B.B Reid… Thanks :/ I am off to read the next one!!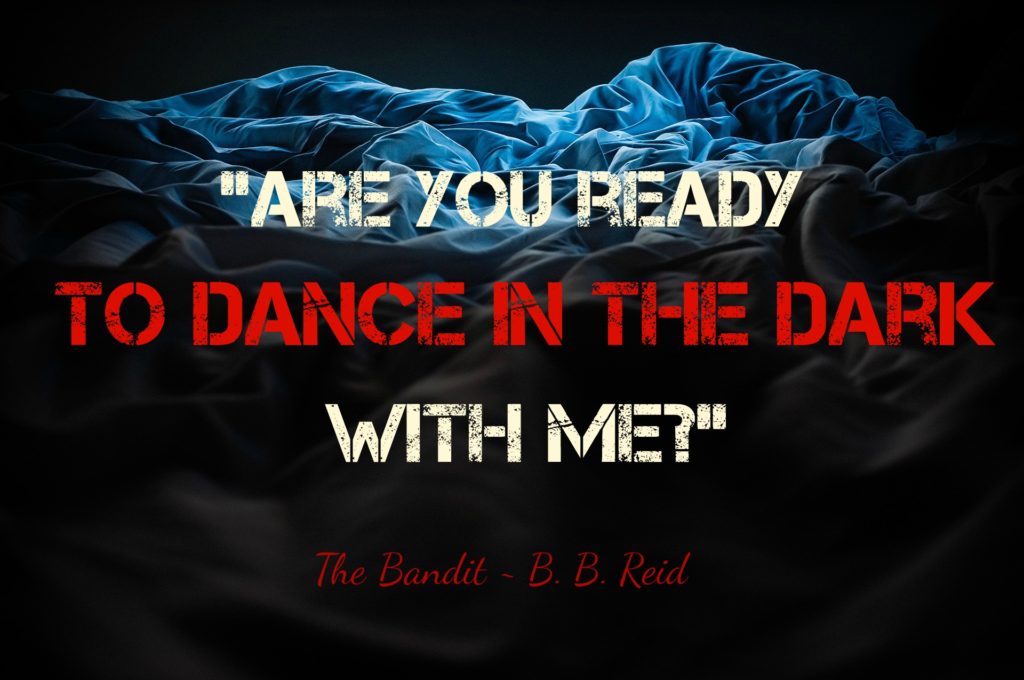 Related Posts