Release Day: Ride Rough by Laura Kaye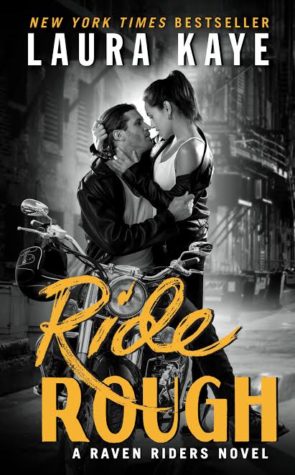 Ride Rough
by
Laura Kaye
Series:
Raven Riders #2
Published by
Avon
on 25 April 2017
Genres:
Contemporary
,
Romance
,
Romantic Suspense
Buy on Amazon US
, 
Buy on Amazon UK
, 
Buy on Kobo
, 
Buy on itunes
, 
Buy on B&N
Brotherhood. Club. Family.They live and ride by their own rules.These are the Raven Riders...
Maverick Rylan won't apologize for who he is—the Raven Riders Motorcycle Club Vice-President, a sought-after custom bike builder, and a man dedicated to protecting those he loves. So when he learns that the only woman who has ever held his heart is in trouble, he'll move heaven and earth to save her.
Alexa Harmon thought she had it all—the security of a good job, a beautiful home, and a powerful, charming fiancé who offered the life she never had growing up. But when her dream quickly turns into a nightmare, Alexa realizes she's fallen for a façade she can't escape—until sexy, dangerous Maverick offers her a way out.
Forced together to keep Alexa safe, their powerful attraction reignites and Maverick determines to do whatever it takes to earn a second chance—one Alexa is tempted to give. But her ex-fiancé isn't going to let her go without a fight, one that will threaten everything they both hold dear.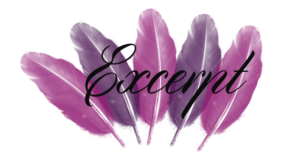 "What am I going to do? My entire life is wrapped up in him. My job. Where I live. My car. Where Mom lives. Everything. Oh, God. This is going to be a nightmare, isn't it?"
Maverick grasped Alexa's hands. "One thing at a time. You're out. You can stay here as long as you need to. I have plenty of room. I'll help you through it. That'll give you time to figure out what it is you want. There's no rush.""Okay," she said. "Okay. God, thank you." A shiver raced over her skin."You don't have to thank me. I'm so relieved for you that I might fall the fuck over," he said, his thumb rubbing over her knuckles. She almost managed a little smile. "Your hands are like ice, Al. I shouldn't have made you stand her all this time when you're soaking wet."Alexa shook her head. "It felt good to get it out, Maverick."
"Glad to hear it. Would a hot shower make you feel better? I can find you a T-shirt and a pair of boxers to change into while your clothes dry."
All the TLC and understanding he was giving her reached right inside her chest. When was the last time someone had taken care of her this way?
The last time you were with Maverick. The truth of that thought made her breath catch. "Yeah. I'd like that," she managed.
He gave a tight nod and stepped back, and she missed his heat immediately. "Uh, good. That's good. You remember your way around?"
"Of course," she said. How much time had she spent here over the years? Even before they dated? At one point, Maverick's place had practically been a second home.
"You okay?" he asked, watching her.
She pushed off the door. "I don't know yet," she said, coming to him. "But what I do know is how grateful I am to you. For everything. For being there when I told you not to. For listening. For just . . . being you."
"Always." He crossed his big arms and ducked his chin, like something about the exchange made him uncomfortable.
"I mean it," she said, and then she pressed onto tiptoes and kissed his cheek, his stubble tickling her lips. "You saved me tonight."
"No," he said, eyes flashing, one brow arched. "You saved yourself, Al. I was just your getaway driver."
Staring into one another's eyes, the tender moment stretched out, morphed, suddenly flashed hot. Being so close to him set her body on fire, and finally she could actually consider acting on it. Need roared through her, a living, breathing thing. "Maverick," she whispered.
"Fuck, Alexa, I think you better go take that shower," he said, his jaw ticking. "Now."
She released a shaky breath and nodded. He was right. Of course, he was.
So, showering. She could handle that. Afterward, God only knew what she was going to do.
Related Posts