Review: The Duke and the Lady in Red by Lorraine Heath & giveaway.
I received this book for free in exchange for an honest review. This does not affect my opinion of the book or the content of my review.
The Duke and the Lady in Red
by
Lorraine Heath
Series:
Scandalous Gentlemen of St. James #3
Published by
HarperCollins
on April 28th 2015
Genres:
Fiction
,
General
,
Historical
,
Romance
Pages:
384
Source:
Edelweiss
Sparks fly in the finale of the Scandalous Gentlemen of St. James Place series, as the last wicked rogue meets his match.
When Rosalind Sharpe gains the attention of the deliciously wicked Duke of Avendale, she's torn between her distracting attraction to the notorious rogue and the knowledge that he—rich as Croesus—is the perfect target for a deception that will put her swindling days behind her.
However, Avendale is no fool. After he discovers the tantalizing lady packing up to leave London with his coins in tow, he confronts her with a scandalous proposition: she can have all the money she requires…for a week in his bed.
 Desperate for the funds, Rose agrees, but on one condition: he must never question her motives. Avendale quickly sees beneath her mask and discovers she is more than passion and pleasure—she is everything he has ever desired. But claiming her requires he unveil her secrets and lose her forever. Unless he can put his own dark past aside and risk everything for a chance at love.
Buy Links: Amazon US | Amazon UK | B & N | iTunes | Kobo | Publisher
Review
Rating~ 4.75 Stars
Warning: This review contains spoilers and gifs.
This review is slightly different because this book book made me go through a rollercoaster of emotions which can only be properly expressed through gifs.
It started of very lovely, beautiful with sparks flying and tangible chemistry when our protagionst Rosalind Sharpe and the Duke of Avendale meet. They had witty banter, a great connection and I had a smile on the entire they talked.
Everytime Avendale and Rosalind would meet, we would see how much Rosalind wants to be with him (while trying to keep her head in the game of taking money from the duke and disappearing) and how much Avendale wants her and is getting maybe slightly besotted with her.
Avendale is a rake, drowning himself in drinking and orgies to forget what he saw. He has his own secrets to hide , which is why though it may seem like he has alot of friends he doesn't. He's a bit of a loner. When Avendale finds out the truth about Rose, he isn't pleased to say the least but as stated earlier he is besotted with Rose and doesn't want her to leave or get her arrested so he proposes a bargain which was his undoing.
Rose on the other hand, may seem like just another scam artist is so much more. Her story, her struggle and the way she took care of the family she made, made her a great heroine. She was both very strong, intelligent yet vulnerable. Imagine being alone in the world without anyone to help or a home to go to while trying take care of others as well when you're just a teenager yourself is very difficult yet Rose does it even if the way she does it aren't legal.
I think they were wonderful together, both individuals with secrets who couldn't stay way from each other even though it would made things certainly easier.
Then we find out about Rosalind's brother 'Harry' and his scenes and life and his book; I just couldn't. Side note I can't deal with illness and diseases in books or movies etc they just turn me into a huge mess of emotions. He gets to enjoy some joys that life offers and it was beautiful, sweet and heartbreaking.
Weeping, I was literally brawling from half way through till the end:
Sigh…the book was emotional, with some great characters and a equally great story line…Bravo! 
The book was wonderful and so much more than I expected it be when I read the blurb of it <3. Happy Reading!
Rafflecopter Giveaway ($25.00 eGift Card to Choice Book Seller)
a Rafflecopter giveaway
Author Info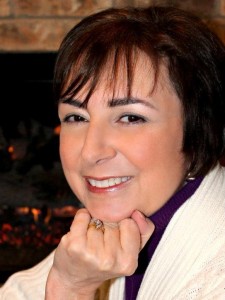 LORRAINE HEATH always dreamed of being a writer. After graduating from the University of Texas, she wrote training manuals and computer code, but something was always missing. After reading a romance novel, she not only became hooked on the genre, but quickly realized what her writing lacked: rebels, scoundrels, and rogues. She's been writing about them ever since. Her work has been recognized with numerous industry awards, including RWA's RITA® and a Romantic Times Career Achievement Award. Her novels have appeared on the USA Today and New York Times best-seller lists.
Author Links: Website | Facebook | Twitter | Goodreads
Related Posts