On Tour: Tempt the Night by Dixie Lee Brown
I received this book for free in exchange for an honest review. This does not affect my opinion of the book or the content of my review.
Tempt the Night
by
Dixie Lee Brown
Published by
Harper Collins
on February 24th 2015
Genres:
Contemporary
,
Fiction
,
Military
,
Romance
,
Suspense
Pages:
384
Format:
eARC
Source:
Edelweiss
Dixie Lee Brown concludes her thrilling Trust No One series with the fast-paced tale of a damaged hero and the sexy fugitive he can't help falling for.
Samantha "Mac" McCallister barely believes her own tale of dirty cops and murder that landed her in the hands of the sexy Jim Brady. One minute she was enjoying a ride-along in her best friend's cruiser, the next he's dead and she's wanted for his murder. Mac never expected to be hiding out from the law, but with Jim by her side, maybe she can survive long enough to clear her name. The question is, can she survive the way Jim makes her feel?

Former Navy Seal Jim Brady works best under pressure. At least he used to. Now, fighting flashbacks from his time in Iraq, he has given up everything he knows in order to protect the innocent … from himself. So working with a woman on the run from the law? Not in his plans for this lifetime. Still, something about the blue-eyed beauty tells him she's not the source of the danger—she's running from it. Deep down he knows he'll protect her no matter what. But his heart? That's another story.
Review
Samantha McCallister aka Mac is a dispatcher for state troopers. On a ride-along with her best friend Pady who is a state trooper which ends up in his death and her being on run as a suspect for murder. Mac is down on her luck. 
Jim Brady is former navy seal and currently trying to find Maria to reunite her with her son after the child ends up under a drug lords custody. Brady suffers from PTSD and hence has being keeping his distance from his family ever since he returned from Iraq. 
They meet when Mac is hiding out in the house Maria was supposed to be staying in at. Brady finds her there and decides to help her. Mac and Brady had chemistry and were good together. Their romance wasn't rushed, it was sweet, at times passionate and soft at other times. Both the protagonist were strong characters with strong personalities to go with. Mac who had been through a trauma stayed strong and didn't turn into a damsel in distress when faced with difficult circumstances. Brady at his heart is a protector and hence he was protective and caring towards Mac after he finds out what had happened and who she was running from.  
The suspense part was light in the book, early on we find out who exactly was involved, how everything was connected and who was responsible for the death of Mac's best friend so it was just what was going to happen and how they going to catch the criminal while keeping Mac, Maria and her son safe that remained unsolved. 
 Quibbles: Not going to use names but someone should not have died, the death seemed pointless. That person could have finally found their happy ending. 🙁 And someone's return at the end had me going 
View Spoiler »I mean the whole thing was based on said person's death so…..It just didn't make sense « Hide Spoiler. Also I wanted a proper epilogue. 
Overall, it was an enjoyable read and makes for a great light romantic suspense story.
Rafflecopter Giveaway (Ten eBook copies of TEMPT THE NIGHT)
a Rafflecopter giveaway

Author Info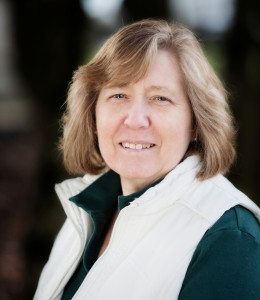 DIXIE LEE BROWN lives and writes in Central Oregon, inspired by what she believes is the most gorgeous scenery anywhere. She resides with two dogs and a cat, who make sure she never takes herself too seriously. When she's not writing, she enjoys reading, movies, and trips to the beach.