Q&A and Giveaway: Branded As Trouble by Delores Fossen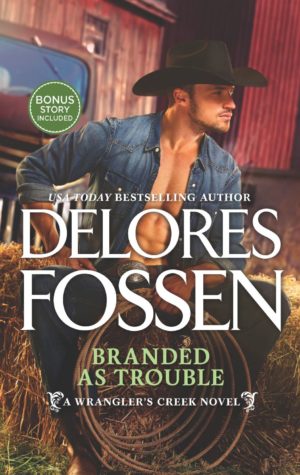 Branded as Trouble
by
Delores Fossen
Series:
Wrangler's Creek #3
Published by
Harlequin Books
on June 27th 2017
Genres:
Contemporary
,
Contemporary Romance
,
Western
Pages:
384
Buy on Amazon US
, 
Buy on Amazon UK
, 
Buy on Kobo
, 
Buy on B&N
Every town needs a bad boy, and Wrangler's Creek's has been gone far too long
Getting his high school girlfriend pregnant was just one square in Roman Granger's checkered past, but it changed him forever. When his son's mother skipped town after the birth, Roman decided to do the same, baby Tate in tow, hoping for a fresh start.
Now Roman fears his teenage son is following in his wayward footsteps, so he returns home to Wrangler's Creek, aiming to set him straight. It's there he encounters Tate's aunt, Mila Banchini, the good-girl opposite of Roman who's had a crush on him since childhood. The old spark between them undeniably never died, though Roman worries it'll only lead to heartache. But if falling for Mila is such a bad idea, why does everything about holding her feel so right?
"
Describe your book in one sentence.
Bad-boy cowboy, Roman Granger, finds love and redemption where he least expects it—in the arms of Mila Banchini, his good-girl opposite.
What makes your two main characters, Roman and Mila, such a great match?
Roman and Mila are opposites, but it's the thing they have in common that make them a great match. They both love Roman's son, Tate, and they've made the boy their top priority.
What is your favorite character you've ever written?
Roman Granger. Despite his being branded as trouble, he's actually solid and decent. Plus, I love his dry sense of humor.
What are you reading right now?
Cynthia Eden's After the Dark, and I'm also listening to the audiobook of Nora Roberts' Come Sundown. Both are awesome reads filled with wonderful characters and lots of suspense.
What are you working on next?
I'm writing the next Wrangler's Creek stories. There'll be three more books and three more novellas, and each story will be about the Grangers and the people connected to their Texas ranches.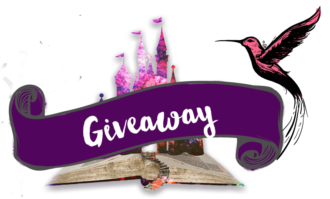 Enter to Win Branded As trouble by Delores Fossen (US/Canada Only)
a Rafflecopter giveaway

Related Posts