Guest Post with Author Paige Tyler and a Giveaway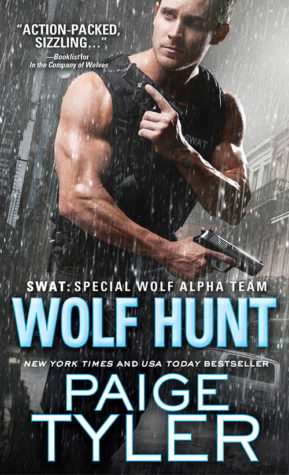 Wolf Hunt
by
Paige Tyler
Series:
SWAT #6
Published by
Sourcebooks Casablanca
on June 6th 2017
Pages:
352
Buy on Amazon US
, 
Buy on Amazon UK
, 
Buy on itunes
, 
Buy on B&N
, 
Buy on Amazon
A STORM IS BREWING...Remy Boudreaux is back in his hometown, New Orleans. He's there with three of his fellow Dallas SWAT officers for a week of training with the NOLA PD. On the eve of a tropical storm, Remy and his buddies prowl the French Quarter. One tantalizing scent captures Remy's senses, forcing him to follow until he is face to face with Triana Bellamy—his beautiful high school crush.
After reconnecting, Remy and Triana are close—very. Remy struggles to keep things casual. Ever since his partner—and first love—was killed on the job, he's kept women at a distance.
But when a mysterious wolf pendant ropes them both into danger, Remy's protective instincts kick in. He may have to reveal his true self...and hope Triana accepts him.
Who would play the characters from Wolf Hunt in a movie adaptation?
That's easy. When I start putting a story together for the first time, one of the things I do to get the characters firmly established in my mind is find actors or models that sort of fit the vision I already have in my head for that character. I use pictures of those actors to help me imagine how the person would look when they smile and what kind of facial expressions they might make when shocked, scared, or worried. The pictures go a long way toward rounding out the character, and in some cases, giving them personality traits I hadn't even planned.
In the case of Remy Boudreaux, I knew I was going to use Taylor Kitsch from day one! When I'd heard him talking with a New Awlins' accent when he played Gambit in one of those X-Men movies, I knew he was the one I wanted to pattern my hero after. As you can see in the picture below, he looks danged scrumptious when he has that scruff thing going on.
Triana Bellamy was a bit tougher because I'd kind of met her in real life already. Okay, I know that sounds strange, but stick with me on this. See, I was doing a book signing at Barnes & Noble in Destin, Florida a couple years ago and this woman came over to buy my books, introducing herself as Triana. She had the most perfect light brown skin and an amazing Caribbean/Southern accent. I knew within seconds that she was the woman I was going to model the heroine after in this story, even though the book was years away from being written. So, that's where I got the heroine's name from.
It took a little while to find an actress I felt could match up to the real Triana, but then I watched an episode of Sleepy Hollow, and saw Lyndie Greenwood (see pic below). And Bam! She was perfect for Triana, and she goes perfectly with Taylor, just like Triana goes perfectly with Remy in the book.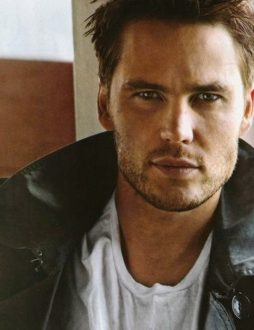 Related Posts