Review: Sweet Rivalry by K. Bromberg
I received this book for free in exchange for an honest review. This does not affect my opinion of the book or the content of my review.
Sweet Rivalry (1001 Dark Nights)
by
K. Bromberg
on 28 Feb 2017
Pages:
120
Buy on Amazon US
, 
Buy on Amazon UK

Ryder Rodgers had a plan.
He was going to stride into the conference room, do the required song and dance over the next five days, and win the biggest contract of his career. But when he walked in and heard the voice of one of his competitors, all his plans were shot to hell.
Harper Denton. She was always on top. In college. First in their class. Always using every advantage to edge him out to win the coveted positions. The only one who could beat him. His academic rival. More like a constant thorn in his side. And his ego's.
When he heard her voice, he was brought back to years before. To the bitter taste of being second best. But the woman who meets his gaze is nothing like the drab wallflower he used to know. Hell no. She was all woman now: curves, confidence, and staggering sex appeal. And no doubt, still brilliant.
The fact that she's gorgeous and bright won't distract him. This time, Ryder's determined to be the one on top. But not if Harper can help it.
This was my first time reading K. Bromberg's book and it certainly will not be the last!
Ryder and Harper were college rivals….or so it seems since there last conservation before graduation ends with a unforgettable kiss for them both. Now years later Harper is back to her hometown and determined to win the account but so is Ryder. Coming face to face with a crush and blazing chemistry with someone from the past is not in their plans especially when they both determined to get the account however the distracting attraction they feel towards each other is not helping either of them.
Ryder and Harper had really good chemistry, I really liked them together even if it took Harper some time to realise that Ryder actually liked her…Their banter was fun and witty. Their interactions where they are trying up one up one another were immensely amusing along with sexual tension that K. Bromberg included in their interactions. They were pretty great together! 
All in all a very enjoyable quick read (these 1001 books are short) about enemies to co-workers to lovers, left me wanting more of the characters and their interactions.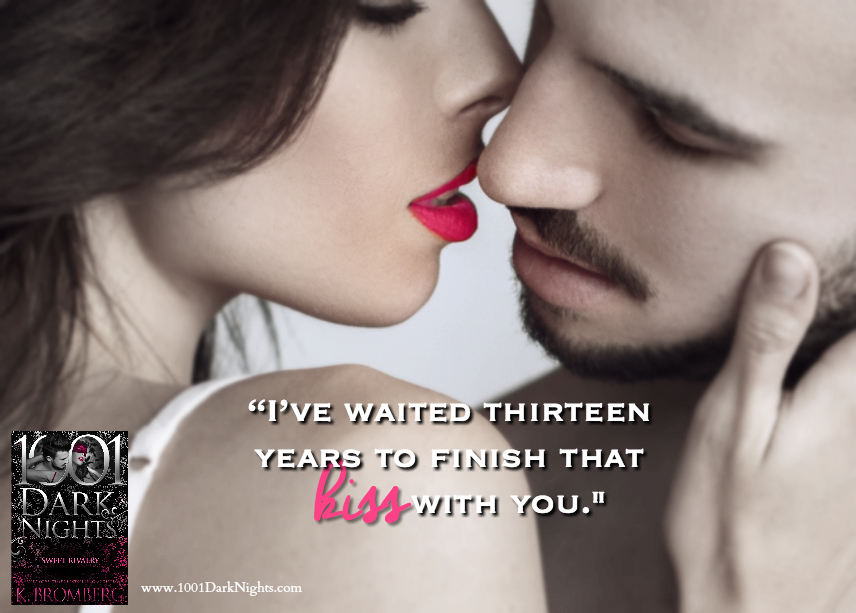 Related Posts