Excerpt: Third Debt by Pepper Winters + Giveaway.
Third Debt
by
Pepper Winters
Series:
Indebted #4
Published by
Pepper Winters
on April 16th 2015
Genres:
Contemporary
,
Fiction
,
Romance
,
Suspense
Pages:
410
"She healed me. She broke me. I set her free. But we are in this together. We will end this together. The rules of this ancient game can't be broken."
Nila Weaver no longer recognises herself. She's left her lover, her courage, and her promise. Two debts down. Too many to go.
Jethro Hawk no longer recognises himself. He's embraced what he always ran from, and now faces punishment far greater than he feared.
It's almost time. It's demanding to be paid.
The Third Debt will be the ultimate test...
Buy Links: Amazon US | Amazon UK | B&N | Kobo | ibooks | Googleplay
Excerpt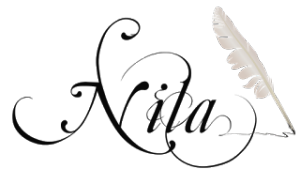 HOW HAD THIS happened?
Where did it all go so wrong?
Jethro was supposed to love me. I was supposed to love him.
Yet he'd given me over to his family. He'd bound the ropes, blindfolded my eyes, and gifted me to his kin.
"Know what time it is, Nila Weaver?" Daniel breathed in my ear.
I jerked away. The restraints around my body meant I couldn't run, couldn't fight; I couldn't even see.
Oh, God.
Please don't let them do this.
I wanted to scream for Jethro to save me. I wanted him to put an end to this and claim me once and for all. Didn't our connection mean anything?
You know it's all different now.
Ever since I'd returned to Hawksridge Hall, things had been different—horribly, horribly different.
The fire crackled in the billiards room where the Hawk men had been playing poker. The air was hot and muggy and laced with cognac fumes.
Tonight, I'd had plans to end whatever changed between Jethro and me forever.
But now…those plans had changed.
Kestrel ran his fingers over my collar. "Relax, little Weaver. It will all be over soon."
Cut chuckled. "Yes, soon you can go to sleep and pretend none of this happened."
My ears strained for one other voice. The voice of the man who controlled my heart even though he'd thrown it back in my face.
But only silence greeted me.
Daniel snickered, licking my cheek. "Time to pay, Weaver."
Someone clapped and in a voice full of darkness and doom said, "It's time for the Third Debt."
GIVEAWAY
$50 Gift Card
Author Info
Pepper Winters wears many roles. Some of them include writer, reader, sometimes wife. She loves dark, taboo stories that twist with your head. The more tortured the hero, the better, and she constantly thinks up ways to break and fix her characters. Oh, and sex… her books have sex.
She loves to travel and has an amazing, fabulous hubby who puts up with her love affair with her book boyfriends.
STALK Pepper: Website | Pinterest | Facebook | Twitter | Blog |Goodreads
Related Posts