On Tour: Love Me If You Dare by Toni Blake Review + Giveaway!
I received this book for free in exchange for an honest review. This does not affect my opinion of the book or the content of my review.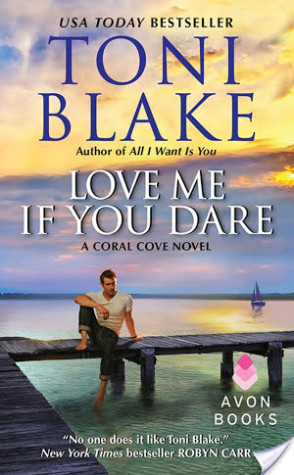 Love Me If You Dare
by
Toni Blake
Published by
Harper Collins
on December 30th 2014
Genres:
Contemporary
,
Fiction
,
General
,
Romance
Pages:
384
Format:
eARC
Source:
Edelweiss
When the question is love, the answer is always yes…
Camille Thompson is the best at what she does-closing deals. That's why real estate developer Vanderhook has sent her to Coral Cove, Florida, where the stubborn owner of the Happy Crab Motel is refusing to sell. Camille's never had a problem turning a "no" into a "yes", but then she's never been so captivated by a man's sexy smile before.
Laidback Reece Donovan likes life simple. No amount of money - or any other temptation Camille can offer - will convince him to give up the one link to his past. Of course, it would be easier without the powerful chemistry raging between them.
As a fragile romance begins to grow, can Reece trust Camille with his secrets? And when promises are broken, along with hearts, can the charm of Coral Cove help bring them back together?
Review:
Camille Thompson aka Tinkerbell is negotiator from a real estate company. She is extremely good at her job. Having had a difficult childhood, Camille considers her work as family and holds her job above everything else. She is very independent, strong and beautiful woman who hides a vulnerable side that shows the scars her upbringing left on her.  
Recce Donovan aka Reccie Cup is the proud owner of a quaint motel, which has been in his family for years and no matter how much money Camille dangles in front of him, he isn't giving up his family's property. Recce leads a quite life now, he takes care of his motel, his pet iguana and spends his free time with the residents of the town he doesn't need anyone changing that. Recce is a charming, friendly and pretty laid back kind of a guy but he could also be stubborn and intense. 
Cami and Recce felt attracted to each other from the first moment they met but since they were enemies. Both of them are not willing to back down, Cami doesn't want to ruin her spotless reputation by taking no for an answer and Recce doesn't want some woman trying to convince him to sell his family legacy. Their relationship was sweet yet passionate. I do love enemies to lovers trope and their arguments and squabbles were quite entertaining/funny. 
This is a small town/beach romance book and makes a great light read. There isn't much angst or drama, it has that old time soft and sweet romance feel to it which I quite enjoyed. The book quite calming in a way that holds your attention, filled with some laughter and sweet moments. 
Quibbles: Tamara and Fletcher (Recce's best friends); seriously what was up with them. I didn't quite understand them. Another thing that bugged me was sometimes the protagonist and other characters really behaved like they were in their early twenties and not in their mid-thirties in their thoughts or behavior. 
Overall, cliched as it sounds this makes for a great holiday or beach book.  Happy Reading!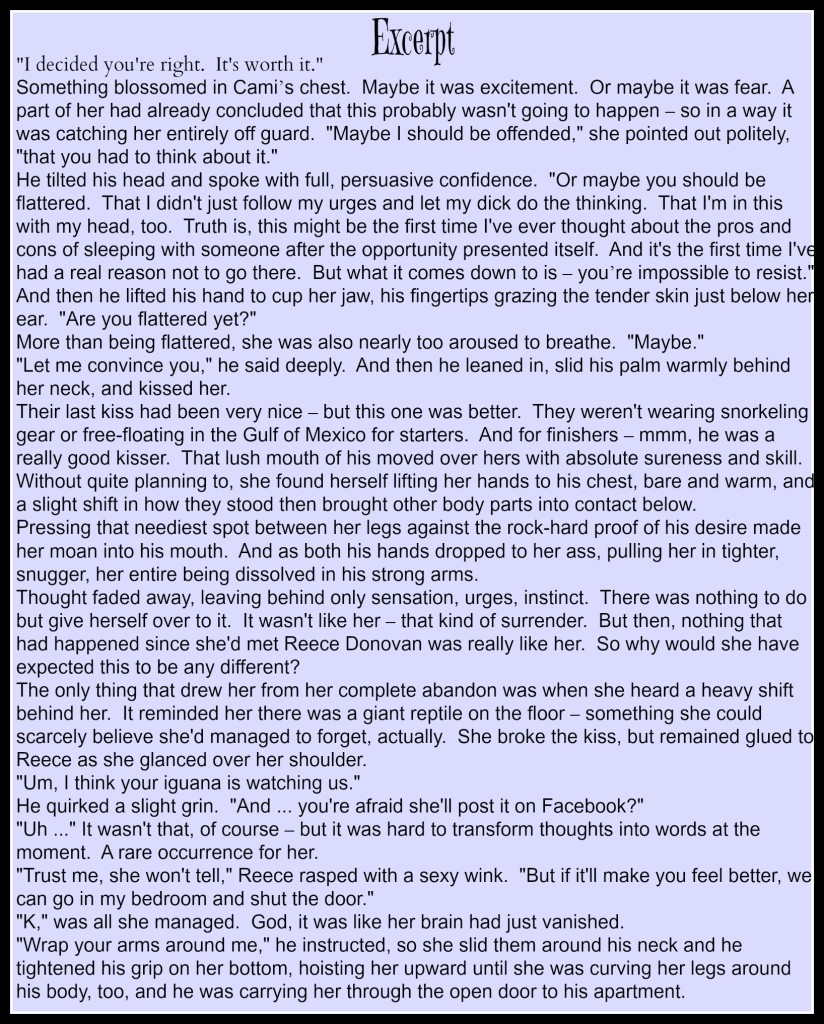 Rafflecopter Giveaway (Five Print Copies of ALL I WANT IS YOU by Toni Blake)
Author Info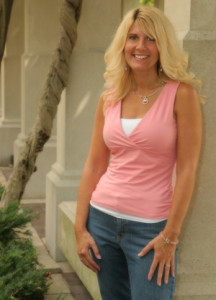 USA Today bestselling author Toni Blake's love of writing began when she won an essay contest in the fifth grade. Soon after, she penned her first novel – nineteen notebook pages long. Since then, Toni has become a RITA-nominated author of more than twenty contemporary romance novels, her books have received the National Readers Choice Award and the Bookseller's Best Award, and her work has been excerpted in Cosmo. Toni lives in the Midwest and enjoys traveling, crafts, and spending time outdoors. Learn more about Toni and her books at www.toniblake.com.
Author Links:  Website | Facebook | Twitter | Pinterest | Goodreads