Excerpt: Mister Moneybags by Vi Keeland and Penelope Ward
Mister Moneybags
by
Vi Keeland
,
Penelope Ward
Published by
EverAfter Romance
on April 10th 2017
Genres:
Contemporary
,
Romance
Pages:
300
Buy on Amazon US
, 
Buy on Amazon UK
, 
Buy on Kobo
, 
Buy on itunes
, 
Buy on B&N
A new standalone from New York Times bestselling authors Vi Keeland and Penelope Ward.
I met Bianca in an elevator.She was on her way to interview me when we got stuck.The beautiful, raven-haired reporter assumed I was a delivery guy because of the way I was dressed.She had no clue I was really Dex Truitt, the wealthy, successful businessman she'd dubbed "Mister Moneybags"—her afternoon appointment.Bianca told me how much she hated Dex's type—snobby, over educated, silver- spooned men who didn't appreciate the simple things in life.So, after the elevator finally started moving again, I cancelled the interview and let her believe I was someone I wasn't—a bike messenger named Jay. I loved the way she looked at the fake me and didn't want it to end.I began dating her as "Jay"—all the while letting her interview the real me over email.I didn't expect that our chemistry online would be just as hot. I didn't expect the mess I'd gotten myself into.I didn't expect that Jay and Dex would fall in love with her.And she was falling for two men. Only, both men were me. And when she found out, we were both going to lose her.Nothing could have prepared me for that day. And I certainly wasn't prepared for what came after.All good things must come to an end, right?Except our ending was one I didn't see coming.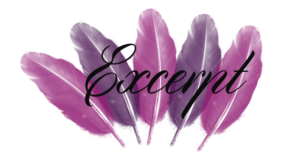 MEET BIANCA
I sighed audibly. Are we even moving? It was seriously the slowest elevator I'd ever taken. Frustrated, and maybe a bit anxious to get the interview over with, I took another shot at the elevator panel. Again, pressing the button repeatedly, I groaned, "Come on. I'm already freakin' late."
I breathed a sigh of relief when the car seemed to finally pick up speed. But then, it jolted to an abrupt stop, and the elevator went pitch black.
"Well now you've gone and broken the damn thing," a deep voice said from behind me. Startled, I jumped and bobbled my cell phone in the dark, which resulted in it falling. From the sound of it smashing against the floor, I knew it had broken.
"Shit! Look what you made me do." I bent over and patted the floor, but I couldn't find it. "Can you at least give me some light so I can find my phone?"
"It would be my pleasure."
"Thank you," I huffed.
"If I had a cell phone on me."
"Are you kidding? You don't have a cell phone on you? Who walks around without their cell phone?"
"Maybe you should try it. If you weren't so obsessed with yours, we wouldn't be in this predicament."
I stood, and my hands went to my hips. "How so?"
"Well, you were so busy typing away on your phone, you didn't even notice another passenger was in the car with you."
"And?"
"Had you seen me, you wouldn't have jumped hearing my voice and broken your phone. Then we would have had light, and you would be able to see that elevator panel well enough to push that button another twenty or thirty times. I'm sure that would've helped."
I felt the man moving around behind me.
"What are you doing?"
When he answered, his voice came from a different place. It was to my left and beneath me. "I'm on the floor looking for your cell phone."
It really was pitch dark. I couldn't see a thing, but I felt the air move, and I knew he must have stood back up.
"Put your hand out."
"You're going to put my phone in it, right?"
"No, I've taken down my pants and I'm going to stick my dick in it. Christ, you're really a bitch, aren't you?"
Thinking he couldn't see me, I smiled at his sarcasm and put out my hand. "Just give me my phone."
MEET DEX
Wow. My little ball player was quite the fox.
I'd only seen her from the back before the lights went out. Now, I was staring into her beautiful, big brown eyes, feeling like this elevator mishap wasn't such a bad thing after all.
She cleared her throat. "The lights came back, but we're still stuck."
I clicked on some of the buttons. "Seems that way. But this is a step in the right direction. I bet this thing will be moving in no time."
And by this thing moving, I do not mean my dick, although I could have sworn I felt it twitch when she just licked her beautiful full lips.
Do that again.
Fuck.
She is beautiful.
My eyes travelled down the length of her body then back up again, loving how the small buttons on her conservative blouse formed a path up to her delicate neck. I wouldn't have minded sucking on that skin.
Maybe I could entice her to play hooky with me.
"Where are you headed once we get out of here?" I asked.
"The thirty-fourth floor," she said.
What?
What is she doing going up to my floor?
I know she doesn't work for me. I would have remembered that face, those eyes.
"What kind of business you have going on up there?"
"I actually have the pleasure of interviewing Mister Moneybags himself."
My stomach sank.
Ohhhh.
This didn't bode well for me.
I swallowed then cocked my head to the side and played dumb. "Who?"
"The elusive Dexter Truitt. He's the CEO of Montague Enterprises. They occupy the entire top floor."
Trying to seem like I was not seriously about to lose my shit, I asked, "Why do you call him Mister Moneybags?"
"I just picture him to be this crabby, money-hungry asshole, I guess. Sounds like a fitting name. Of course, I don't actually know him."
"Why do you think that way about him, then?"
"I have my reasons."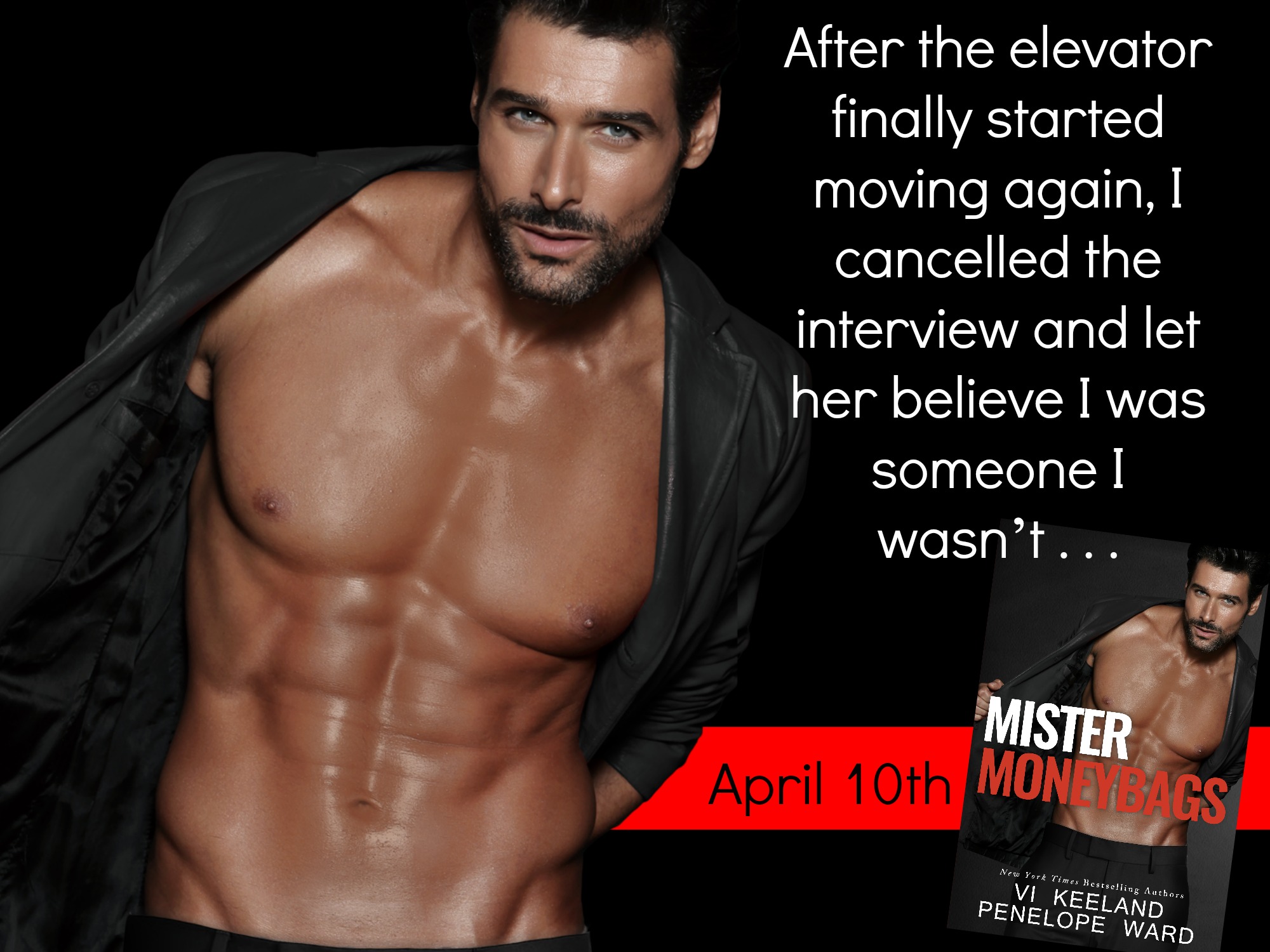 Related Posts