Review and Giveaway: Breathless by Beverly Jenkins + a special note from Beverly Jenkins
I received this book for free in exchange for an honest review. This does not affect my opinion of the book or the content of my review.
Breathless
by
Beverly Jenkins
Series:
Old West #2
Published by
Avon
on January 31st 2017
Genres:
Historical
,
Romance
,
Western
Pages:
384 pages
Format:
eARC
Source:
the publisher
Buy on Amazon US
, 
Buy on Amazon UK
, 
Buy on Kobo
, 
Buy on itunes
A strong-willed beauty finds herself in the arms of the handsome drifter from her past, in this second book in the sizzling series set in the Old West, from USA Today bestselling author Beverly Jenkins
"It's possible that no one sets the scene for romance better than Beverly Jenkins…This is historical romance at its very best."—Washington Post
As manager of one of the finest hotels in Arizona Territory, Portia Carmichael has respect and stability—qualities sorely missing from her harsh childhood. She refuses to jeopardize that by hitching herself to the wrong man. Suitors are plentiful, but none of them has ever looked quite as tempting as the family friend who just rode into town…and none have looked at her with such intensity and heat.
Duchess. That's the nickname Kent Randolph gave Portia when she was a young girl. Now she's a stunning, intelligent woman—and Kent has learned his share of hard lessons. After drifting through the West, he's learned the value of a place to settle down, and in Portia's arms he's found that and more. But convincing her to trust him with her heart, not just her passion, will be the greatest challenge he's known—and one he intends to win…
Such a great read!
Portia 'Duchess' Carmichael is the manger of the Fontaine Hotel. Portia had a very difficult childhood which was further made difficult when her mother decides to abandon her sister and her to their aunt. It took a long time for Portia to pare her deep distrust of men that her mother was responsible for. Portia now has a lovely family, she loves her aunt and uncle like her parent and her sister. What she doesn't want to be married or be in love. She is truly adamant that it she doesn't need love that is before one cowboy comes back into her life.
Kent Randolph is finally reunited with his friends the Fontaines, after travelling and just drifting through life he has finally decided to settle down and put down some roots. Seeing Portia, who he knew as a child is another boon for him. Convincing the woman to give him a shot might take him some time but he's in it for the long haul.
The romance we get in this book had this gentle, caring sweet and humorous filled quality to it that I adored. I truly didn't want to it end. As a fan western historical romance I know I'll rereading this again! I think its one of most healthy relationships I've read in a while, it was a very natural progression to their attraction and caring to move on and fall in love. I can't even articulate properly the feeling I had while reading their romance, it was just great.
They were so good and adorable together. Kent made Portia smile, laugh, live a little and encouraged her to after her dreams while Portia took her time understanding the man that Kent had become, who was not only hard working, intelligent but a genuinely nice guy who understands her better than anyone.
I also loved the friendships and the family dynamic the book had! Regan and Portia were very close together and Beverly Jenkins showed their sweet, teasing and loving relationship quite well at the same time showed how different they were from each other. The characters were also fantastic along with that it also some historical details that I wasn't aware making it even more interesting.
Overall, it was joy to read, I was smiling through out the book and I can't wait for Regan's story, Portia's sister who really wants to find love.
✒️✒️✒️✒️✒️✒️✒️✒️✒️✒️✒️✒️✒️✒️✒️✒️✒️✒️✒️✒️✒️✒️✒️✒️✒️✒️✒️✒️✒️✒️✒️✒️✒️✒️✒️✒️✒️✒️✒️✒️✒️
A NOTE FROM
Beverly Jenkins
Dear Readers,
This is the second book in the Rhine Trilogy and I do hope you enjoy it. With all the issues and heartache Portia carried inside, I knew it would be difficult for her to give her heart to someone, but Kent Randolph proved to be the man for the job, even if I didn't know he would be her hero when the story began. Hope you'll enjoy seeing Rhine and Eddy from Forbidden and, yes, they are still very much in love.
The Fontaine Hotel is loosely based on the Mountain View Hotel founded in Oracle, Arizona, in 1895 by Annie Box Neal and her husband William "Curly" Neal, who were both of African- American and Native-American descent. The Mountain View was a combination hotel and spa and catered not only to European royalty but to wealthy visitors from places like Russia, Australia, and China, too. Look them up.
The great Apache chief Geronimo surrendered on September 4, 1886, and was promptly declared a prisoner of war. He and his people eventually wound up in Florida along with the Apache scouts the army employed to hunt him down. He died at Fort Sill, Oklahoma, in 1909. The Apache warrior Lozen, also captured in 1886, was sent to the barracks at Mount Vernon, Alabama, where she died of tuberculosis in 1887. Although her name has faded from America's memory, her bravery and fearlessness remains legendary with her people.
I only touched briefly on African-American women and the fight for suffrage but hope to get back to it in depth sometime in the future. Until then, if you'd like to do some research on your own, here are two excellent sources:
African American Women and the Vote: 1837–1965 by Cynthia Neverdon-Morton, et al.
African American Women in the Struggle for the Vote: 1850–1920 by Rosalyn Terborg-Penn
Having the opportunity to create characters and stories that reflect my heritage as a woman of color is priceless. Representation matters.  Thanks again for the support and love. Thanks also for spreading the word about my books to everyone you know. It's much appreciated.
Until next time, happy reading.
B.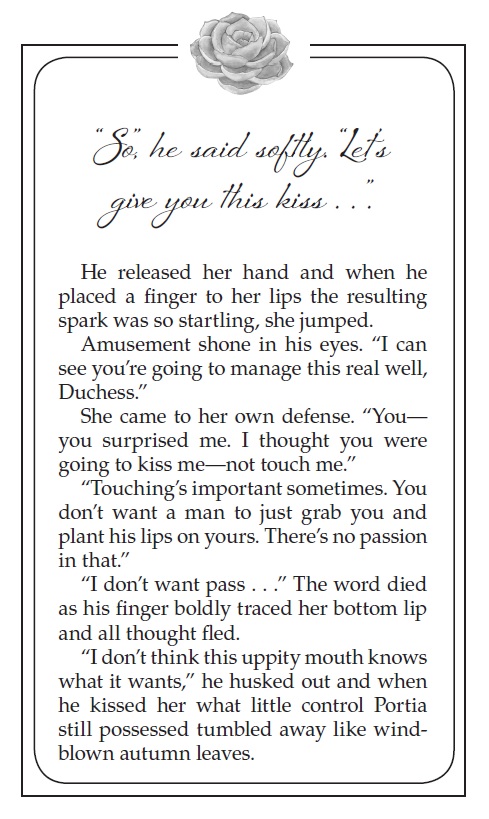 Giveaway
a Rafflecopter giveaway