Q&A and Excerpt: One For The Rogue by Charis Micheals + Giveaway
One for the Rogue
by
Charis Michaels
Series:
The Bachelor Lords of London #3
Published by
Avon Impulse
on January 10th 2017
Pages:
416
Buy on Amazon US
, 
Buy on Amazon UK
, 
Buy on Kobo
, 
Buy on itunes
, 
Buy on B&N
Beauregard "Beau" Courtland has no use for the whims of society and even less for aristocratic titles. As a younger son, he travels the world in search of adventure with no plans to settle down. Even when the title of Viscount Rainsleigh is suddenly forced upon him, he will not bend to duty or decorum. Not until an alluring young woman appears on the deck of his houseboat, determined to teach him propriety in all things and tempting him with every forbidden touch…
Lady Emmaline Crumbley has had a wretched year. Her elderly husband dropped dead without naming her in his will and she's been relegated to the life of a dowager duchess at the age of 23. She has no wish to instruct a renegade viscount in respectability, but desperate to escape her greedy stepson, Beau's family makes her an offer she cannot refuse: teach the new lord to behave like a gentleman, and they'll help her earn the new, self-sufficient life of her dreams. Emmaline agrees, only to discover that instructing the viscount is one thing, but resisting him is quite another. How can she teach manners to the rakish nobleman if he is determined to show her the thrill of scandal instead?
Q&A with Charis Micheals
Can you tell us a little about your book?
Well, this is sort of a reverse My-Fair-Lady story.  The heroine is a young dowager duchess who has been trained since girlhood in manners and decorum. Through a series of hopeless circumstances, she is is charged with giving lessons on how to be "proper" to the roguish hero. He, however, has something else in mind for their instruction. The story revolves around the reluctant relationship that develops and their journey to love.
Name three things on your desk right now.
My Mrs. Daryl Dixon coffee mug, naturally.
An old Dollywood brochure (I got 'the call' at Dollywood!).
The lid to a stationary set that says, "Write a little happiness into the world."  The stationary is long gone, but I keep the lid because I love the design/message so much.
What are some books that you enjoyed recently?
Another wonderful question! I adore talking books!
The Hating Game by Sally Thorne
Eligible by Curtis Suttenfeld
The Twelve Days of Christmas by Debbie Macomber
Hot in Hellcat Canyon by Julie Ann Long
What do you like to do when you aren't writing?
Well, to be honest, my favorite thing to do when I truly have nothing else to do is go to a discount retailer such as Marshall's or TJMaxx and simply browse all of the cheap things I did not know I needed until I dug for them at the bottom of the clearance rack.
A la Twitter style, please describe your book in 140 characters or less.
Bad boy transformed by the love of a good woman.  In Regency England.  At Christmas. And it's funny. [grinning face emoji!]
What types of scenes are your most favorite to write?
Dialogue-heavy scenes when the hero and heroine are in love but at least one of them is fighting it!
In the opening of the book, the hero lives on a dilapidated "narrowboat" on a canal in London.  I lived in London for a time, just across Regents Park from Camden Lock. Camden was not yet a lock or a canal in 1813, but I was inspired by it and researched until I discovered Paddington Lock had just been formed.  And that is where I docked the hero's boat.
Are there certain characters you would like to go back to, or is there a theme or idea you'd love to work with?
Oh, I'll eventually be back for dear Miss Breedlowe, I promise!
Can you tell us about your upcoming book?
Oh yes – I'm happy to share that I just signed a contract with Avon-Impulse for my next series: The Brides of Belgravia!  This is a trilogy featuring two young men from the Bachelor Lords of London, Jon Stoker, and Joseph Chance–all grown up. (The London neighborhood of Belgravia was developed in 1831).  I'm writing Book 1 now, and it's so much fun.  The expected release date is October 2017.  Thank you for asking!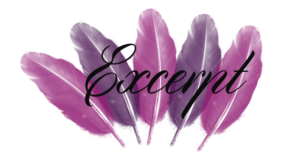 Prologue
This is the tale of two brothers.
No, allow me to go back. This is the tale of two half brothers, a distinction that does not affect the brothers as much as it creates a place for the story to begin.
They were born deep in Wiltshire's Deverill Valley, less than a mile from the River Wylye, in a crumbling manor house called Rossmore Court.
Although the Rainsleigh title was ancient and the family lands entailed, the boys' parents, Lord Franklin "Frankie" Courtland, the Viscount Rainsleigh, and his lady wife, Este, were not held in high esteem—not by their neighbors in Wiltshire nor by members of London's haute ton. Instead, they were known mostly for their predilections: recklessness, coarseness, drunkenness, irresponsibility, and deep debt.
Their notoriety did not curtail their fun, however, and they carried on exactly as they pleased. In 1779, the viscountess became pregnant, and Lord and Lady Rainsleigh added "woefully unfit parents" to their list of indiscretions. Their firstborn was called Bryson—the future viscount, Lord Rainsleigh's heir. Young Bryson was somber and curious, stormy and willful, but also inexplicably just and kind.
In 1785, Este and Frankie welcomed a second son, favored almost immediately by his mother for his sweet nature and easy manner, his angelic face and smiling blue eyes. The viscountess named him Beauregard, known as "Beau."
On the whole, the boys' childhood was not a happy one. Lord Rainsleigh was rarely at home, and when he was, he was rarely sober. He managed the boys with equal parts mockery and scorn. Lady Rainsleigh, in turn, was chronically unhappy, petulant, and needy, and she suffered an insatiable appetite for strapping young men, with a particular preference for broad-shouldered members of staff.
Money was scarce in those years, and schooling was catch-as-catch-can. The brothers relied on each other to get along.
Bryson's hard work and good sense earned them money for new coats and boots each year, for books, and for an old horse that they shared.
Beau employed his good looks and charm to earn them credit in the village shops, to convince foremen to hire them young, and to persuade servants and tenants to stay on when there was no money for salaries or repairs.
And so it went, each of the boys contributing whatever he could to get by, until the summer of 1807, when the old viscount's recklessness caught up with him, and he tripped on a root in a riverbed and died.
With Frankie's death, Bryson, the new viscount, set out to right all the wrongs of his father and cancel the family's debts. He moved to London, where he worked hard, built and sold a boat, and then another, and then another—and then five. And then fifteen. Eventually, he owned a shipyard and became wealthier than his wildest dreams.
Beau, on the other hand . . .
Well, Beau had no interest in righting wrongs or realizing moneyed dreams—he wasn't the Rainsleigh heir, thank God. His only wish was to take his handsome face and winning charm and discover the delights of London and the world beyond.
For a time, he sailed the world as an officer of the Royal Navy. For another time, he imported exotic birds and fish. He spent more than a year with the East India Company, training native soldiers to protect British trade. His life was adventurous and rambling, sunny if he could manage it, and (perhaps most important) entirely on his own terms.
Until, that is, the day the Courtland brothers received, quite unexpectedly, a bit of shocking news that changed both of their lives.
The news, which they learned from a stranger, was this: the boys did not share the same father.
The horrible old viscount—the man who had beaten them and mocked them, who had driven them into debt and allowed their boyhood home to fall into ruin—was not, in fact, Bryson's father after all. Bryson's father was another man—a blacksmith's son from the local village with whom their mother had had a heated affair.
Beau, as it turned out, was the only natural-born son of Franklin Courtland.
Beau was the heir.
And just like that, Beauregard Courtland became the Viscount Rainsleigh, the conservator and executor of all his brother had toiled over a great many years to restore and attain.
It made no difference that Beau had no desire to be viscount, that he was repelled by the notion, that the idea of becoming viscount made him a little ill.
In protest, Beau threatened to leave the country; he threatened to change his name; he threatened to commit a crime and endure prison to avoid the bloody title—all to no avail.
He was the rightful Viscount Rainsleigh, whether he liked it or not.
His brother, now simply Mr. Bryson Courtland, shipbuilder and merchant, set out on a new quest: to train, coach, and cajole Beau into becoming the responsible, noble, respected viscount that he himself would never be again.
To answer that, Beau seized his own quest: resist. He could not prevent his brother from dropping the bloody title in his lap, but he could refuse to dance to the tune the title played.
He would carry on, he vowed, exactly as he had always done—until . . . well . . .
"Until" is where this tale begins.
But perhaps this is not a tale of two brothers or even the tale of two half brothers.
Perhaps it is the story of one brother and how the past he could not change built a future that he, at long last, was willing to claim.
Related Posts