Cover Reveal: Marked by an Assassin by Felicity Heaton
It's time for the cover reveal of the next Eternal Mates series book, Marked by an Assassin. If you haven't had a chance to step into this passionate and action-packed world of dark elves, fae, demons, vampires, shifters and hunters, then you can take the leap with the first book in the series, Kissed by a Dark Prince, which is only 99c / 99p right now. Find the links to your favourite retailers at: http://www.felicityheaton.co.uk/kissed-by-a-dark-prince-paranormal-romance-novel.php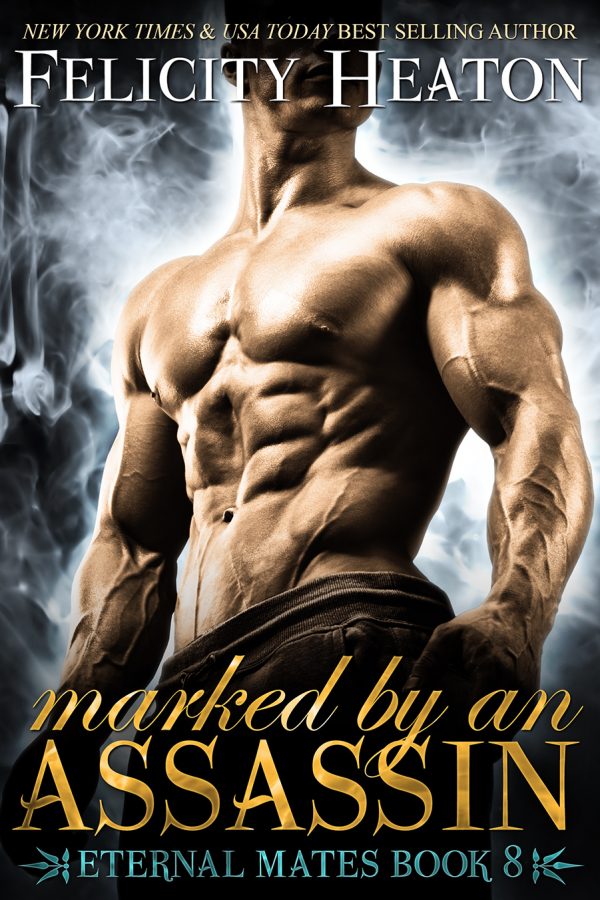 Marked by an Assassin (Eternal Mates Romance Series Book 8)
Felicity Heaton
A snow leopard shifter exiled from his pride twenty years ago, Harbin treads the dark path of life as an assassin, driven by a hunger for vengeance, mercilessly hunting the Archangel members who attacked his kin, murdering his mother and sister.
When a new contract comes in and the mark is a snow leopard shifter, he can't resist venturing into the mortal world on a personal mission to find out why one from a normally peaceful species now has a price on their head. What he finds in a rundown nightclub isn't quite what he expects—a beautiful snow leopard female that awakens a fierce hunger inside him.
Aya has spent seventeen years living in London, immersed in the underbelly of the fae world, keeping her head down and her tail out of trouble. But when trouble walks right into her life in the form of a sinfully handsome, dangerous assassin, she is pulled into a whirlwind of events that stir up the nightmares of her past but might just give her a shot at putting those ghosts to rest—if she can resist the dark allure of a male she knows is her fated mate.
Can Harbin and Aya resist the passionate fire that blazes between them as they chase the vengeance they both crave? Or will they surrender to their deepest desires?
Pre-order links and a first chapter preview of Marked by an Assassin are available at: http://www.felicityheaton.co.uk/marked-by-an-assassin-paranormal-romance-novel.php
Marked by an Assassin is due for release in ebook and paperback on October 31st 2015 and will be available from all major online book retailers.
Join Felicity's mailing list to receive a notification when Marked by an Assassin is released, PLUS a sneak preview of the first 4 chapters of the book and chances to win a signed paperback copy: http://www.felicityheaton.co.uk/newsletter.php