New Releases I'm looking Forward to: Week 30 March-05 April
I thought I'd share the books I'm really looking forward to this week; quite a few books by amazing authors are releasing this week so I'm only including the ones I have not yet read. Coincidently they are all releasing on same day, March 31!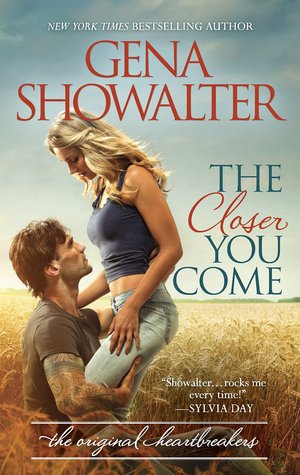 The Closer you come (the original Heartbreakers #1) by Gena Showalter.
Blurb
New York Times bestselling author Gena Showalter introduces the Original Heartbreakers, where three not-quite-reformed bad boys are about to meet the women who will bring them to their knees.
Just released from prison, Jase Hollister has a dark and twisted past. And now, he has only one goal: stay out of trouble. Strawberry Valley, Oklahoma, sounds like the perfect place for him and his two brothers-by-circumstance to settle down and live a nice, simple life. But model citizen isn't exactly this rugged bachelor's default setting—especially when it comes to a certain hot-blooded Southern beauty…
Brook Lynn Dillon has always been responsible. Not that it's done her much good. The down-on-her-luck waitress is broke, single and fun-deprived. Until Jase comes along. He is dangerous, stunningly protective, breathtakingly sexy and as tempting as sin, and the passion sizzling between them is undeniable. But can it melt her resistance? After all, the right kind of trouble might be just what they both need.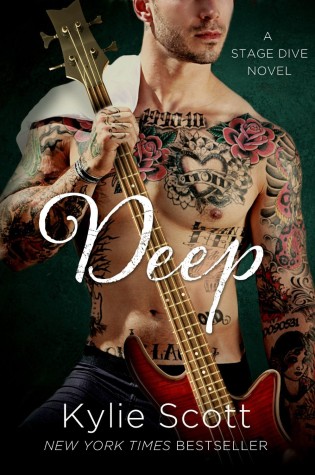 Deep by Kylie Scott (Stage Dive #4)
Blurb
Don't miss a beat with the fourth and final novel in theUSAToday bestselling Stage Dive series from Kylie Scott.
Positive. With two little lines on a pregnancy test, everything in Lizzy Rollins' ordinary life is about to change forever. And all because of one big mistake in Vegas with Ben Nicholson, the irresistibly sexy bass player for Stage Dive. So what if Ben's the only man she's ever met who can make her feel completely safe, cherished, and out of control with desire at the same time? Lizzy knows the gorgeous rock star isn't looking for anything more permanent than a good time, no matter how much she wishes differently.
Ben knows Lizzy is off limits. Completely and utterly. She's his best friend's little sister now, and no matter how hot the chemistry is between them, no matter how sweet and sexy she is, he's not going to go there. But when Ben is forced to keep the one girl he's always had a weakness for out of trouble in Sin City, he quickly learns that what happens in Vegas, doesn't always stay there. Now he and Lizzie are connected in the deepest way possible . . . but will it lead to a connection of the heart?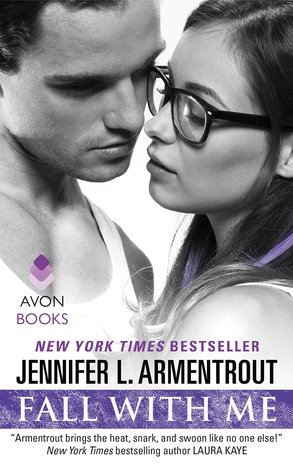 Fall With Me by Jennifer L. Armentrout. (Wait for You #4)
Blurb
Eleven months ago, bartender and weird-shirt-wearing extraordinaire Roxy and Officer Reece Anders had a one night stand. Well, kind of. She's been in love with him since she was fifteen, and he wishes that night they shared never happened. She's sworn him off forever, but the past and future collide, forcing her to rely on the one man who broke her heart not once, but twice.
Her best friend since birth has been in a long-term care facility since he became a victim of a hate crime years ago, and the person who put him in there is out of prison and wanting to make amends with him and Roxy. She's not sure she has room for forgiveness in her and when she begins to receive frightening messages and is on the receiving end of escalating violence, she thinks she knows who is to blame. The man who already destroyed one life already.
But Reece isn't convinced. The threats are too personal, and even if Roxy doesn't believe him, he's not willing to let anyone hurt her. Including himself. He's already messed up more than once when it comes to Roxy and he's not going to let history repeat itself.
What books are you looking forward to this week?
As always Happy Reading!
Izy.