Blog Tour and Giveaway: Can't Wait by Jennifer Ryan
Can't Wait
by
Jennifer Ryan
Published by
Avon
on November 11th 2014
Genres:
Contemporary
,
Fiction
,
General
,
Romance
,
Western
Pages:
96
From the All I Want for Christmas is a Cowboy Anthology comes Jennifer Ryan's story of Caleb and Summer. Before the Hunted series they had a whirlwind romance not to be forgotten...
Caleb Bowden has a lot to thank his best friend, Jack, for - saving his life in Iraq and giving him a job helping him run his family's ranch. He also introduced him to the most incredible woman he's ever met. Too bad he can't ask her out. You do not date your best friend's sister. Summer and Caleb share a closeness she's never felt for anyone, but the stubborn man refuses to turn the flirtatious friendship into something meaningful. Frustrated and tired of wishing to be happy, Caleb tells Jack how he feels about Summer. With his friend's help, he plans a surprise Christmas proposal she'll never forget - because he can't wait to make her his wife.
Buy Links: Amazon | Barnes | iTunes
Excerpt
Lost in the rhythmic stroke of the brush over the horse in front of him, he didn't hear her come up behind him.
"Caleb." Her tentative voice made his heart ache. It shouldn't be like this. Not between friends.
Braced to face her, he held back a gasp, seeing her beautiful face framed in her golden hair. Sometimes, the woman took his breath away. Her blue eyes held a touch of sadness. She looked lovely in tight blue jeans and a red sweater beneath a brown leather vest lined in thick shearling.
"Jack told me you're leaving. Going home to Montana and your family."
He dropped the brush on a nearby shelf and took the few steps to stand in front of her. He owed her that much, to face her eye-to-eye when he said good-bye. He hoped she knew how much it broke his heart to leave her.
"I meant to tell you myself. I need time to figure out what I want to do."
"Time to heal, too. How long's it been since you slept a whole night?"
"I'm fine."
"That's what Jack says. You both need … well, neither of you cares what I think you need."
"That's not true."
"Then why are you leaving?"
"Because it's best."
"For who?"
Caleb tucked his hands behind his back and bowed his head, unable to answer. Nothing he said would make sense, because leaving her didn't make sense. Not when he wanted to be with her, and she wanted to be with him.
Summer sighed out her frustration and hurt. She rubbed one hand over the box in her hand and touched her fingers to the sparkling red bow. "This is for you."
"What?"
"Your Christmas present. Since you won't be here, I thought you'd like it now."
"I'm not leaving for a couple of days." He shouldn't keep putting it off. He made one excuse after another to delay the drive to Montana. Why? He'd made up his mind to go. He should leave. Now. Before this got any more complicated and difficult.
Who was he kidding? Leaving her was impossibly hard.
"Open it."
"Did you wrap this yourself?"
"Just for you."
"It's a pretty package. I hate to mess it up."
"You don't have to. Just lift off the lid. I'll hold the bottom."
The excitement built in his gut. He didn't know what she'd bought him, he didn't care. He'd have something to take home with him to remind him of her.
He pulled the lid free and set it aside at his feet. Tissue paper concealed the gift inside, so he pulled the loose paper away and took a step back, surprised and floored by the gift she'd picked out for him.
"Summer, that's …"
"To remind you of who you really are. Who you were when you left for the war and who you are now. A cowboy." She pulled the dark brown Stetson from the tissue paper and dropped the box on the floor. She closed the short distance between them and set the hat on his head. "Perfect fit, Montana Man. Matches your eyes," she said, her voice husky with emotion.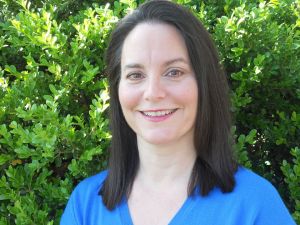 Author Info
Jennifer Ryan is the New York Times & USA Today bestselling author of The Hunted Series and The McBrides Series. She writes romantic suspense and contemporary small-town romances featuring strong men and equally resilient women. Her stories are filled with love, family, friendship, and the happily-ever-after we all hope to find.
Jennifer lives in the San Francisco Bay Area with her husband and three children. When she isn't writing a book, she's reading one. Her obsession with both is often revealed in the state of her home and in how late dinner is to the table. When she finally leaves those fictional worlds, you'll find her in the garden, playing in the dirt and daydreaming about people who live only in her head, until she puts them on paper.
Author Links: Website | Facebook | Twitter | Goodreads  
Rafflecopter Giveaway (Digital Set of The Hunted Series, Books 1 – 4)
a Rafflecopter giveaway