Review and Giveaway: Shadow Falling by Rebecca Zanetti
I received this book for free in exchange for an honest review. This does not affect my opinion of the book or the content of my review.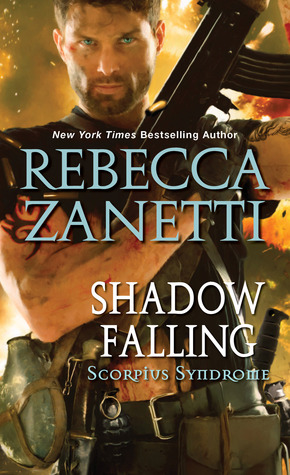 Shadow Falling
by
Rebecca Zanetti
Series:
The Scorpius Syndrome #2
Published by
Zebra
on August 30th 2016
Genres:
Dystopian
,
Fantasy
,
Post-Apocalyptic
,
Romance
,
Suspense
Pages:
400
Source:
the publisher
Buy on Amazon US
, 
Buy on Amazon UK
, 
Buy on Kobo
, 
Buy on itunes
, 
Buy on B&N

Before the Scorpius Syndrome tore through North America and nearly wiped out the population, Vivienne Kennedy was the FBI's best profiler. The bacteria got her anyway. But she survived. She recovered. And when she woke up from a drug-nightmare of captivity, her skills as a hunter of men had gone from merely brilliant to full-on uncanny. Her mysterious rescuer wants her to put them to the test. But no matter how tempting he is, with his angel's eyes and devil's tongue, Vinnie knows she shouldn't trust him.
If the FBI were still around they would rate Raze Shadow as one of the bad guys. His military training can't wipe out his association with the Mercenaries, the most feared gang in a thousand miles. His loyalties are compromised. He won't even tell Vinnie his real name. But there's no FBI in the new America of fear and firepower, only instinct and risk.
And the way his arms wrap around Vinnie tells its own story. Whatever else Raze is concealing, he can't hide his desire . . .
This was a great follow up to Mercury Striking!
Vivienne Kennedy used to one of the best profilers in FBI, helping track down sociopath/serial killers was just a normal day for her but that was before Scorpius Syndrome destroyed almost all of the population leaving a few survivors, even fewer sane ones. After being kidnapped and abused at the hands of the current President who believes that she's some psychic who can help him find the bunker where the answers to Scorpius Syndrome lies. She is no longer the same person as she used to be. Infection with Scorpius and later the chemical concoctions used has left her thinking she's crazy. Now rescued, Vinnie has no idea how difficult her life can get.
Raze Shadow is one of the Vanguard's Lieutenants (a camp of survivors in LA), he also happens to between a rock and a hard place. He doesn't want to betray Vanguard or hurt Vinnie but he would do what he needs to be done. No matter what the cost. His conflicting loyalties between the Vanguard and the mercenaries and his growing feelings towards Vinnie are making everything difficult.
Everything on earth can be explained in terms of atoms and matter…… except love. – Dr. Franklin X Harmony
Vinnie and Raze had a abundant of chemistry. Vinnie is extremely attracted to intense and brooding Raze, she knows she shouldn't trust him but can't help but be compelled and comforted by his presence. Raze couldn't help but fall for this little blonde with her feisty attitude and a kind heart. They were very good together, an unlikely duo with one hiding so much while the other has no filter at all which made for some fun banter between the two. They were at times intense, other times sweet and then passionate. I really liked their relationship, Vinnie bought out the softer side of Raze and Raze made Vinnie feel less crazy.
I really liked Vinnie, the girl has been through a lot but she's a fighter. Jax giving her position of the compound psychiatrist helped her feel useful, settled and made her like she finally belonged I loved her blurt out moments, they made for hilarious moments and lowering the tension in the some situations. Raze on the other hand, was possessive and protective.
….Whatever happens, Vinnie. It's you and me. Forever. – Raze Shadow. 
There is action and adventure as usual, with suspense peaking in the second half. With internal conflicts arising as well as the enemies beyond the border of Vanguard, finding the cure, protecting the survivors as well as finding the bunker with limited supplies and information is getting harder by the minute. I really like the way the action and suspense is written, it made me feel the urgency of the situation. I also loved the budding camaraderie between Jax and Raze as well as the dynamic between the secondary characters.
I also loved those quotes at the start of each chapter!
Only the insane truly fall in love. -Dr. Vinnie Wellington, Perceptions. 
Quibbles: I do wish that Vinnie's whether or not she's psychic bit was explored a bit further as well as maybe some information about how Scorpius is effecting people in different ways giving them unique abilities? and less time on the issue with the preacher. Also at times Raze's behaviour was quite close to being barbaric towards Vinnie which I wish was slightly toned down. But apart from that it was great addition to the compelling plot line of the series.
I'm really looking forward to the next one which involves a hero, Trace who after the infection seems to no longer feel much and is kind of becoming a sociopath and Sami the lieutenant who is hiding quite a lot from her fellow survivors at vanguard (Side Note: I KNEW IT about Sami I mean). That is all sort of exciting stuff there.  I'm also hoping that we get Raze's sister and the Mercenary leader's book as well. Can't wait for more from this series!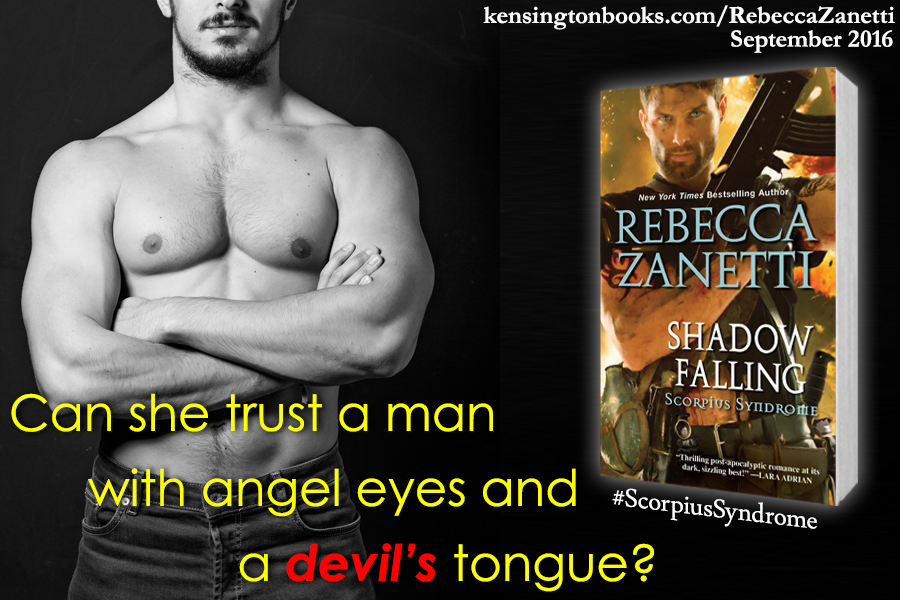 Giveaway
Related Posts