Review and giveaway: The Sapphire Affair by Lauren Blakely
I received this book for free in exchange for an honest review. This does not affect my opinion of the book or the content of my review.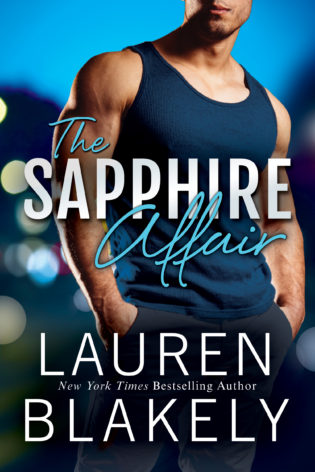 The Sapphire Affair
by
Lauren Blakely
Series:
Jewel #1
Published by
Montlake Romance
on July 12th 2016
Genres:
Romance
,
Suspense
Pages:
207
Format:
eARC
Source:
the Author
Buy on Amazon US
, 
Buy on Amazon UK

Bounty hunter Jake Harlowe knows how to track a criminal. So when a group of swindled shareholders hires him to trail their former CEO, Jake expects a quick trip to the Cayman Islands to close another case. Until a devastatingly beautiful woman gets in the way.
Steph Anderson is visiting the Caymans for a rock climbing and dive trip—or so she tells Jake. She's really trying to find out whether or not her stepfather embezzled money from his company. The last thing Steph needs is the distraction of a sexy, charming man whose kisses drive her wild.
Soon, the pair discover they're after the same target—and millions in jewels. While Jake can't be certain Steph isn't working for her stepfather, and Steph can't be certain Jake isn't after the diamonds for himself, they can agree the heat between them is intense, and neither can deny the passion for long.
But the morning after, Steph discovers that she just might have slept with the enemy, and now she'll have to outwit him to get everything she needs.…
Rating~ 3.75 stars
Jake Harlowe is a former military captain and current bounty hunter of sorts. He finds or steals back the stolen objects and in some cases people that need to found. His current assignment involves finding the money embezzled by a man living in Caymans. 
Steph 'Ariel' Anderson is a diver and tour guide whose playing detective to find how/if her step father embezzled money from others and left her mother with nothing. Steph finds it hard to compare the man who raised who loves her and her brother to the same man who was ruthless towards her mother during their divorce proceeding.
Both Jake and Steph have been burned from their precious relationships and so neither is looking for a new one. They both felt like kindred spirits.  The couple meet on their first night on their trip to Caymans, they were some sparks when they first meet. They both feel very attracted to each other which makes things a bit difficult when they find out what they are both actually there for.
The book is fast paced with some intrigue, action and a couple who are desperately trying to keep their hand to themselves but they keep slipping. Which made for some interesting and fun scenes. The plot was engaging so was all the spying, stake outs and the romance. 
"What is it about you that I can't resist? Your kisses are my kryptonite."
Quibbles: I just felt it was quite short, I know there's a sequel maybe that is why but I felt like some of things went a bit too fast. Along with that because of the timeline of the story (it happens over a few of days) which in my opinion impacted the couples relationship, it too felt a bit fast and insta love.
I did enjoy it and I thought it was well written with a good, interesting plot and characters but I felt it was just missing something to make it a great read. I will definitely be trying more of the authors work. 
This is not a standalone, it ends in a cliffhanger so I'm looking forward to how it gets resolved and maybe we would get to know a bit more about Jake and his family. It makes for a good summer read! The next book releases August 16!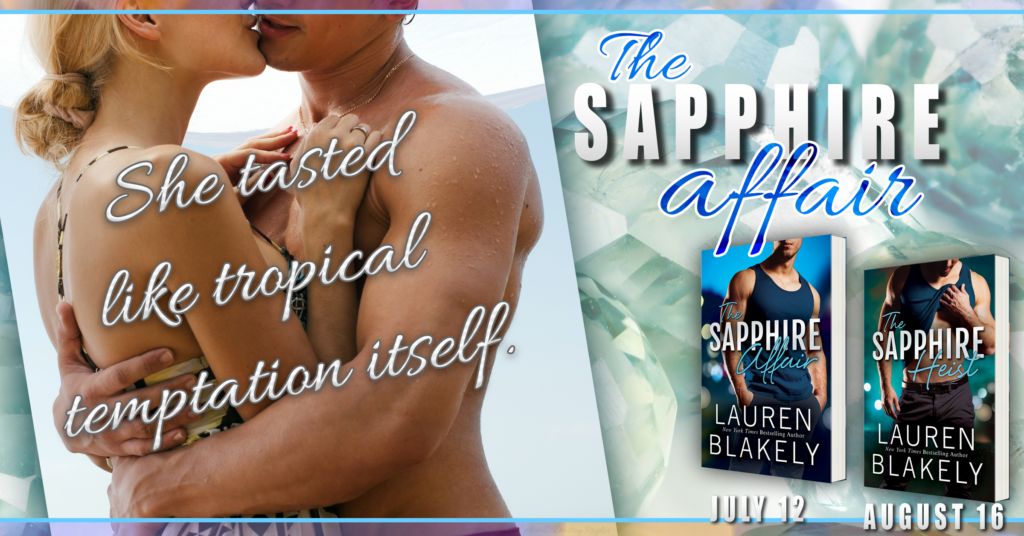 Giveaway
Related Posts