ARC Review: Closer than you think by Karen Rose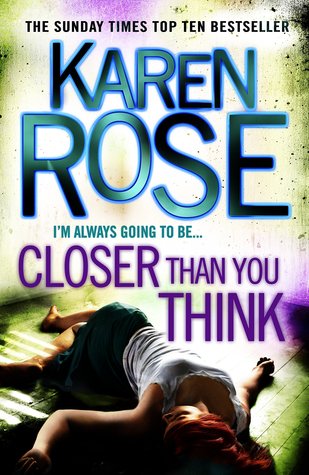 Book Blurb:
From the New York Times bestselling author of Watch Your Back and Did You Miss Me comes the newest novel by "the queen of romantic suspense" (Crime and Punishment).
Psychologist Faith Corcoran is desperate to escape the stalker who's made her life a nightmare for the past year—desperate enough to run to the one place that has been her nightmare far longer. Both boon and bane, her recent inheritance of her grandmother's old house in Cincinnati offers sanctuary in which she can start her life anew, but requires that she face the dark memories that still resonate to this day.
But she has no idea how close to home her fears still are.
Two college girls have gone missing in the area, and FBI Special Agent Deacon Novak is called to work on the case. When his inquiry unexpectedly leads him to Faith, he finds a beautiful and brave woman he can't help but fall for. Soon they'll discover that this seemingly simple investigation is anything but. Reaching back decades into Faith's own past, it will shatter everything she believes to be true and will give terrifying new meaning to flesh and blood.
PER-ORDER on Amazon: Closer Than You Think
RATING ~ 4.25 Stars.
The story follows Dr. Faith Corcoran and the FBI Agent Deacon Novak in their investigation to find the missing girls in town of Cincinnati.   
My Faith and Deacon: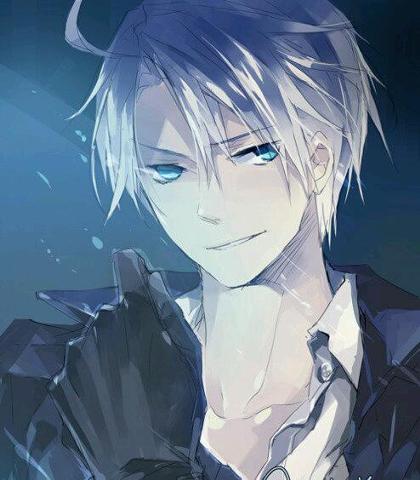 Dr. Faith Corcoran is a thirty-two year psychologist or she was until her she got a stalker who made several attempts on her life. Faith used to be a therapist to criminals until one of them decides to stalk her. Fed up that the local police was not taking her seriously, she decides to change her identity move back to her hometown and to a house (left to her in by her late grandmother) she hasn't visited since she left twenty-three years ago when her mother died. She just gets back into town that trouble has found her again.  This is how I imagine the somewhat looks like house:
Agent Deacon Novak has also just returned to town and joined the task force there because of his troublemaker younger brother who no longer listens to his uncle and aunty. Deacon parents died young, he and his siblings were forced to sell their home and move in with their aunty and uncle. He's bought in when the trouble comes knocking.
Faith and Deacon were both very strong characters with very interesting background. Faith and Deacon's relationship was also great, it was a slow build up where they went from being strangers to trusting each other to being together as a couple. They also had a definite connection which I always like in my hero and heroine. I thought they were great together.
I don't want to give away too much but the story follows the investigation of the missing girls and Faith's stalker/ attempted murderer which leads to pain and old secrets being revealed.
This book is about 700 pages long but you don't feel that, the story flows smoothly in a typical Karen Rose fashion with twists and turns and mayhem just around the corner. I really enjoyed the suspense and figuring out who-dun-it part of the book and of course faith & Deacon together.
I am looking forward to reading the next book in the series which I believe also has Faith and Deacon as protagonist, cannot wait for more of their story to unfold.
Karen Rose writes really amazing romantic suspense books, if you have not read any of her books you definitely should. Happy Reading!
Do you read romantic suspense ? Who are your favorite authors in this sub-genre?
Izy.
Related Posts